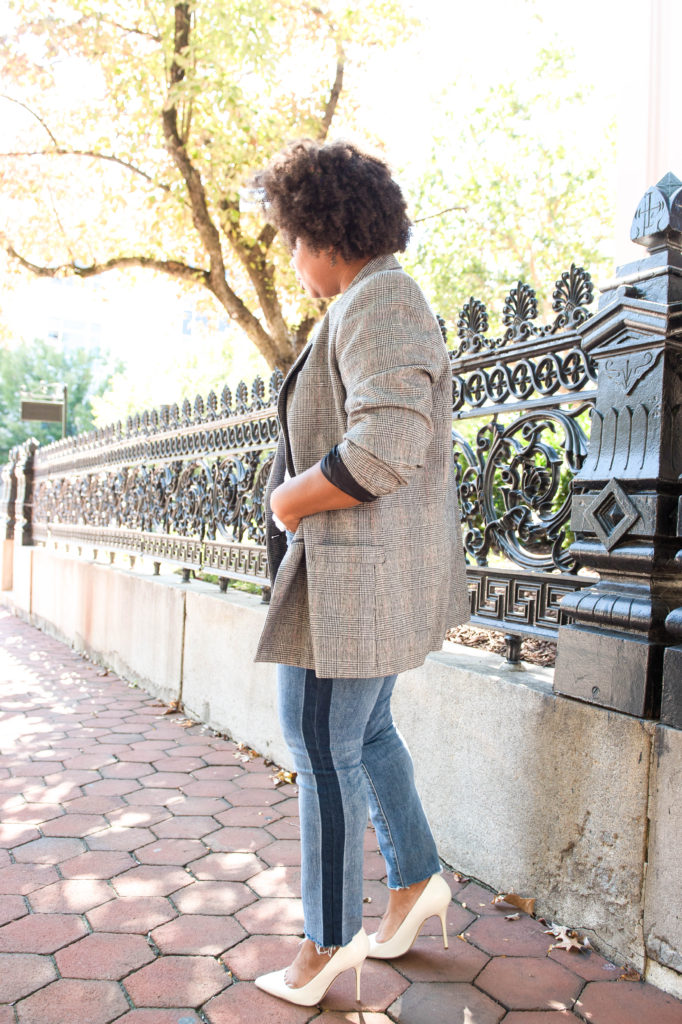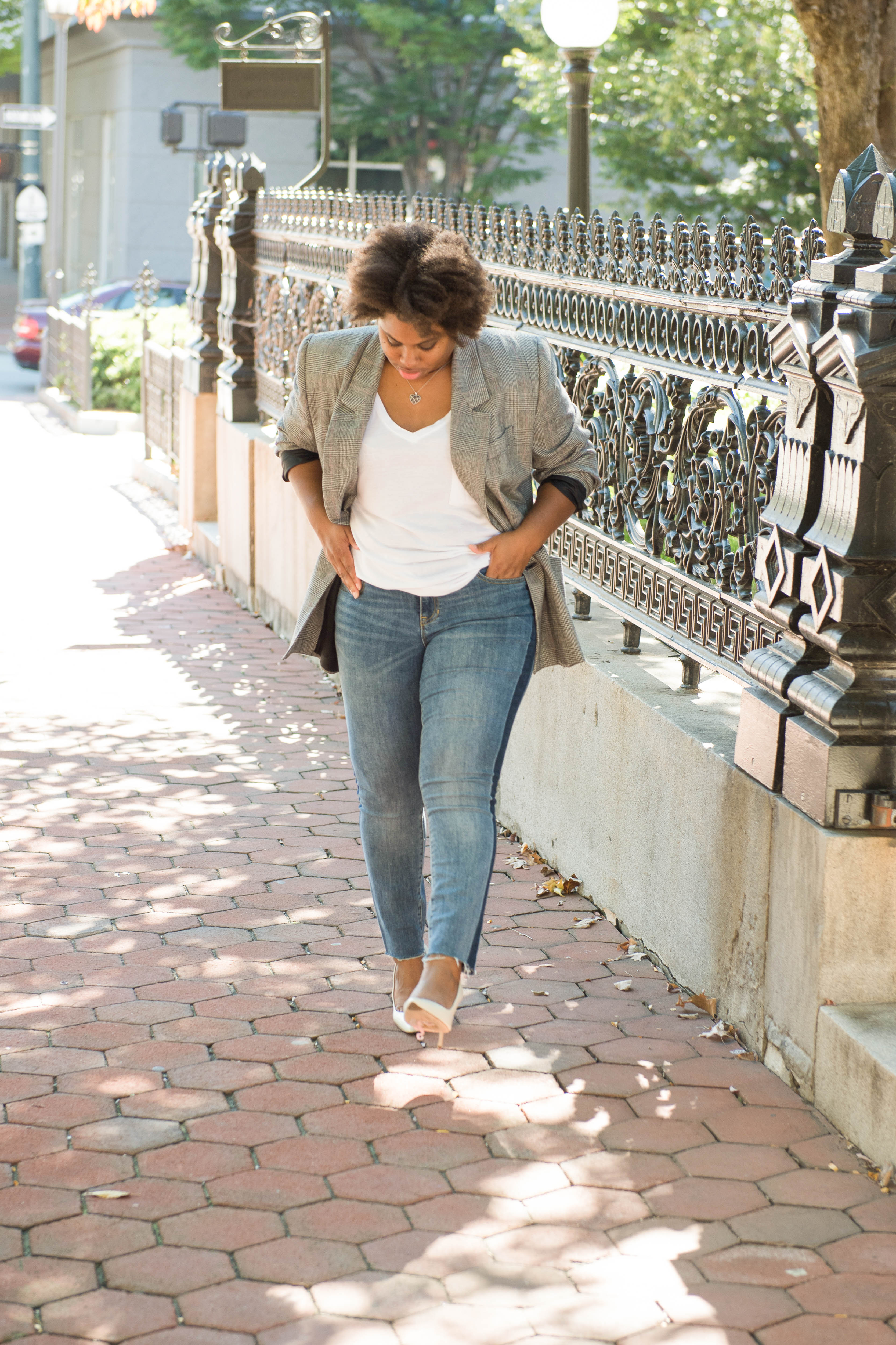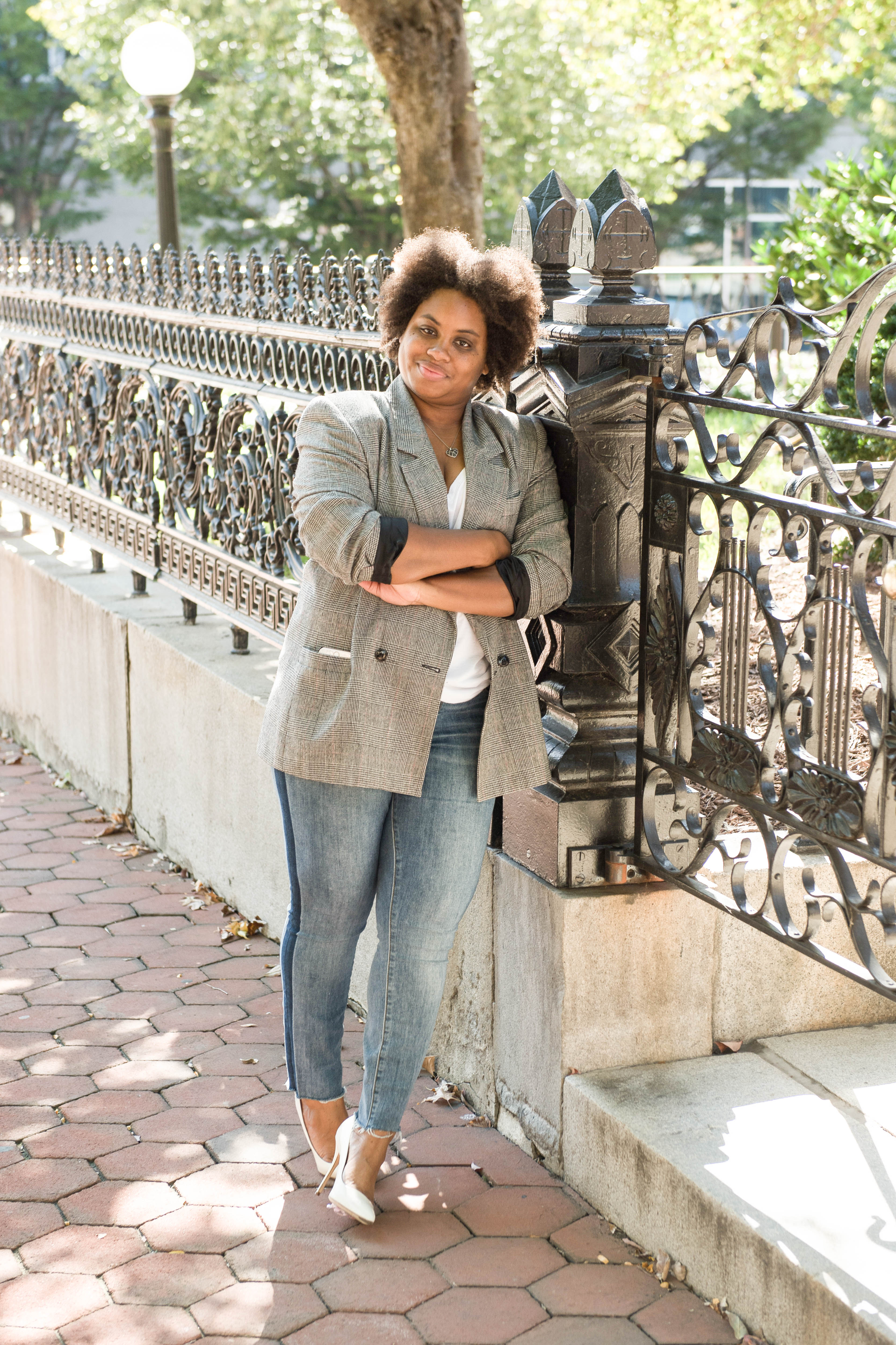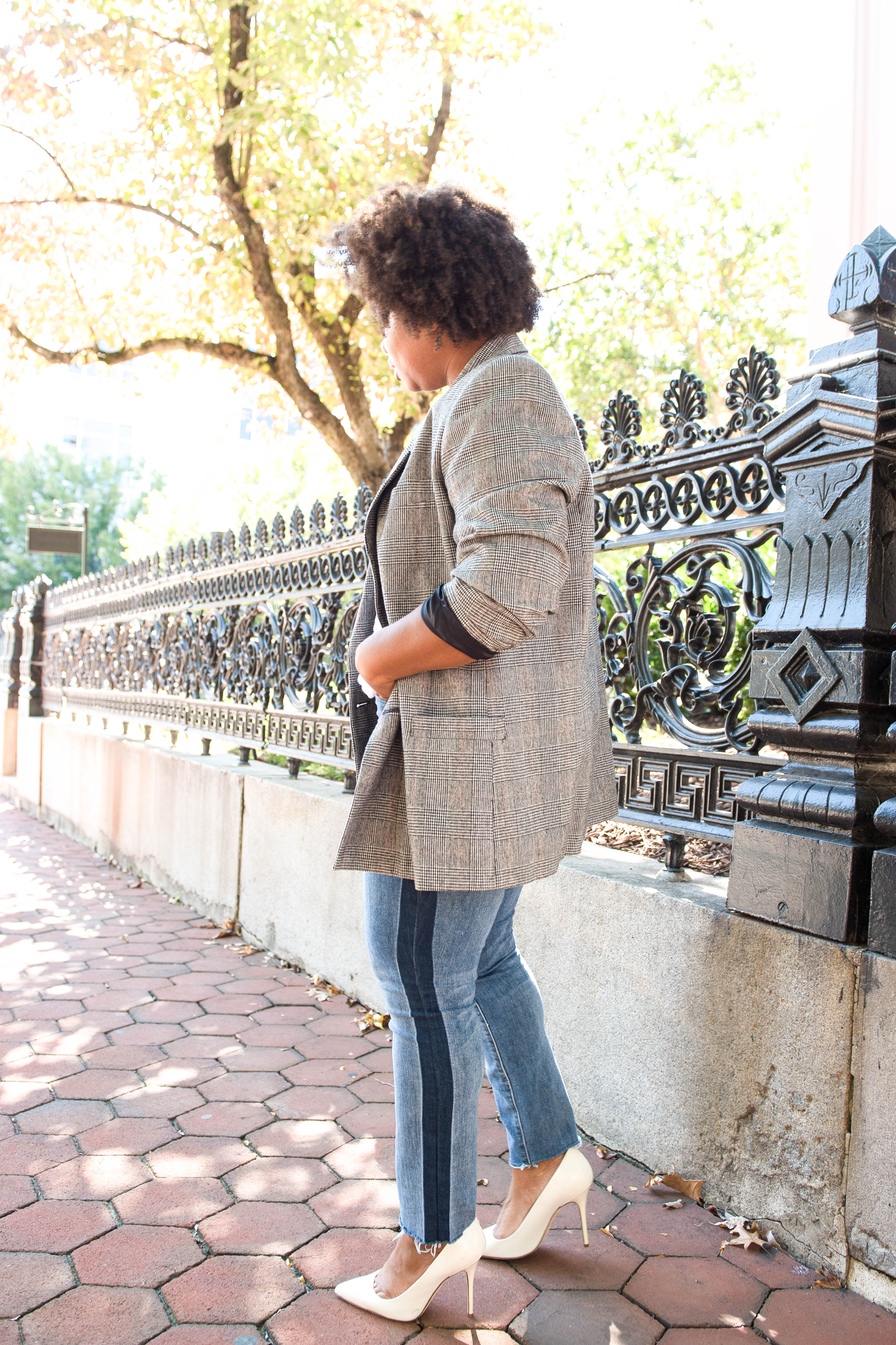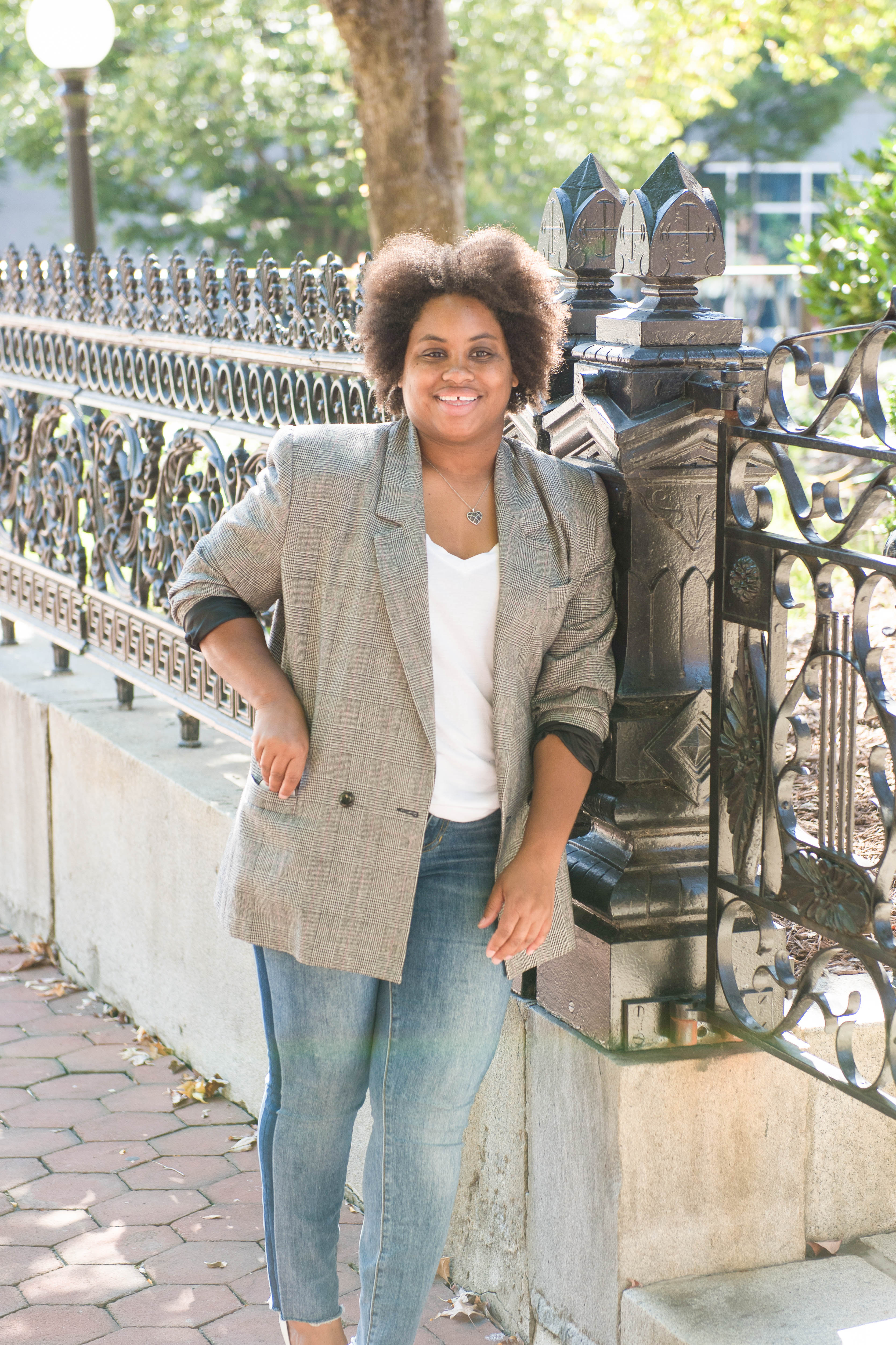 The 'Checked" blazer is officially the blazer of the season and it seems as if I can't take a leisurely scroll on Instagram without seeing at least two people I follow wearing one. Because FOMO is a real thing, I knew I had to have one, but with how my bank account is set up buying one from Anine Bing or Zara was out of the question. To get in on this trend for the cheap-cheap, I turned to my local Goodwill and JACKPOT! As of this post, I have two and I know before the season is over, I'll have a few more.
This print is a classic, so your local thrift store will have plenty of options for you to choose from and because it's meant to be worn oversized be sure you check out the men's section first. And if you find that it's too big, just take it the the tailor for a quick nip and tuck! To get an idea of how you want your blazer to fit, go to a retail store and try on a few of the options they have and use that as a guide for your thrift store hunt.
Be sure to drop me a line here or on Instagram when you find one!
XOXO,
Shanna
shop checked blazers under $100