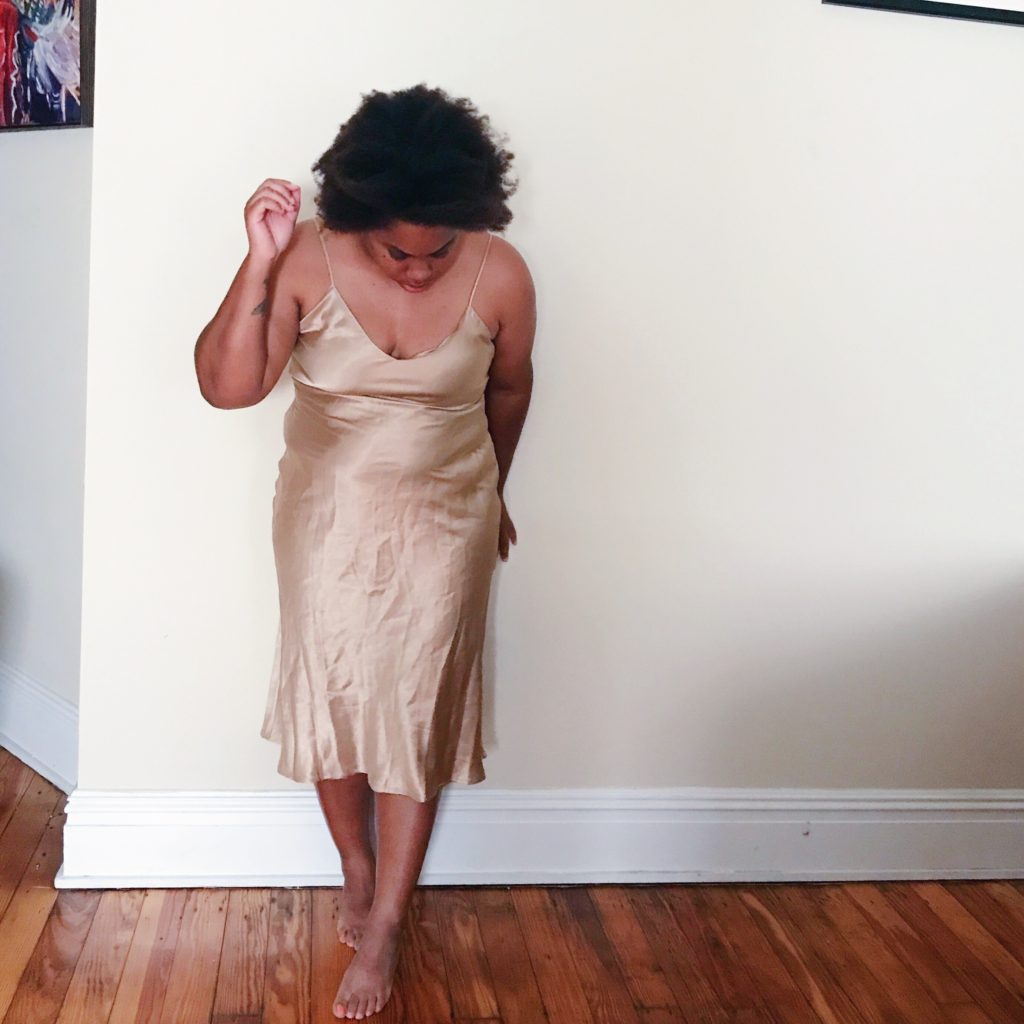 I know…I've been bad at sharing my thrift finds like I promised a few months back. But I'm vowing to correct that with a new THRIFT TRY-ON'S series. At the very least, once a month I'll share everything I've been thrifting and try them on for you guys. I'll also give you my idea of how I want to style my new finds but if you have better ideas I want you to let me know in the comments below!
And as always, I will link similar items for you to shop!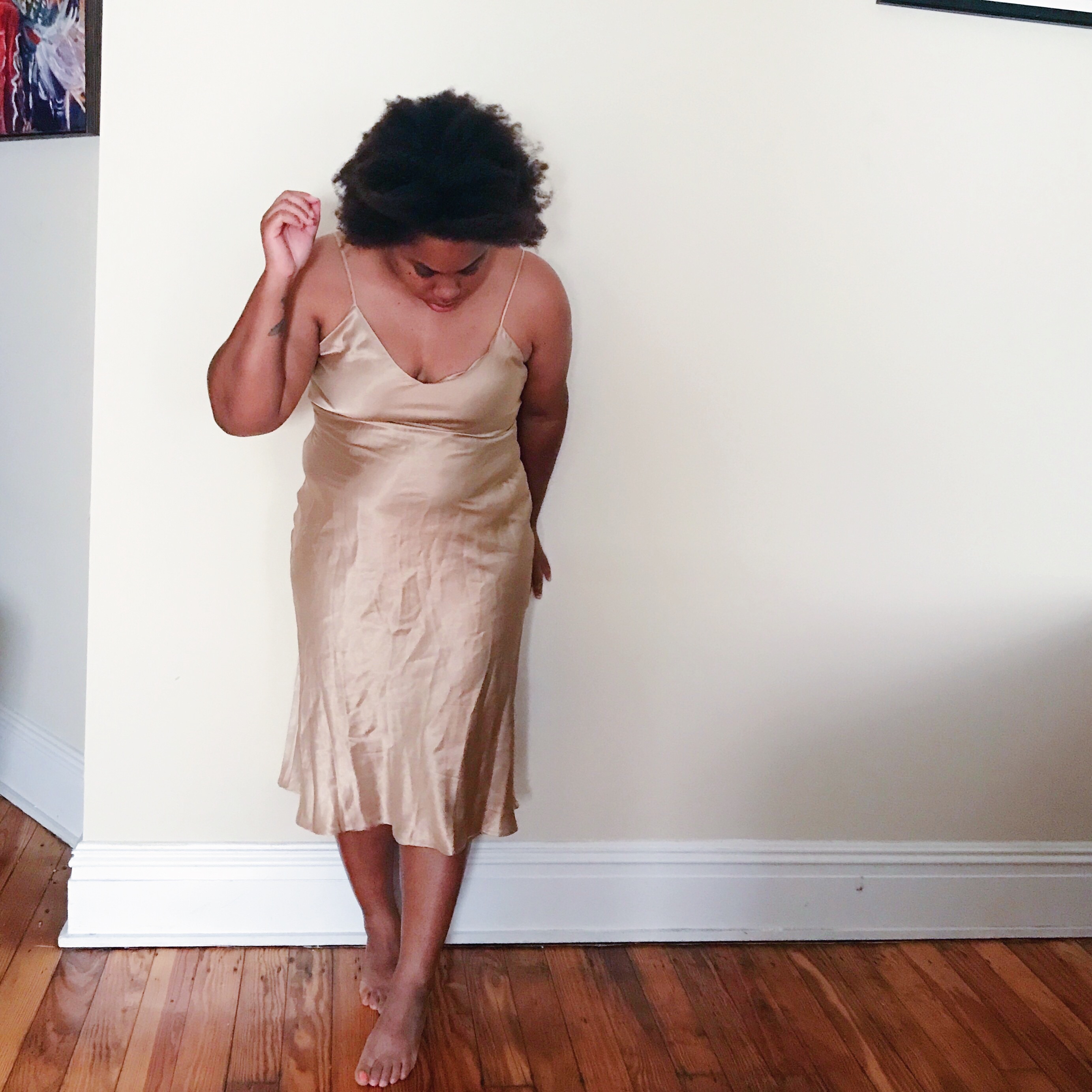 I got this because it was a DEAD ringer for a slip dress that is currently on sale at Vince. One of my favorite bloggers; Jacey Dupree of Damsel in Dior styled that dress with a crisp white blazer and strappy black sandals. I plan on copying this look exactly…as I have all the pieces and will pair it with boots and sweaters for the Fall and Winter months!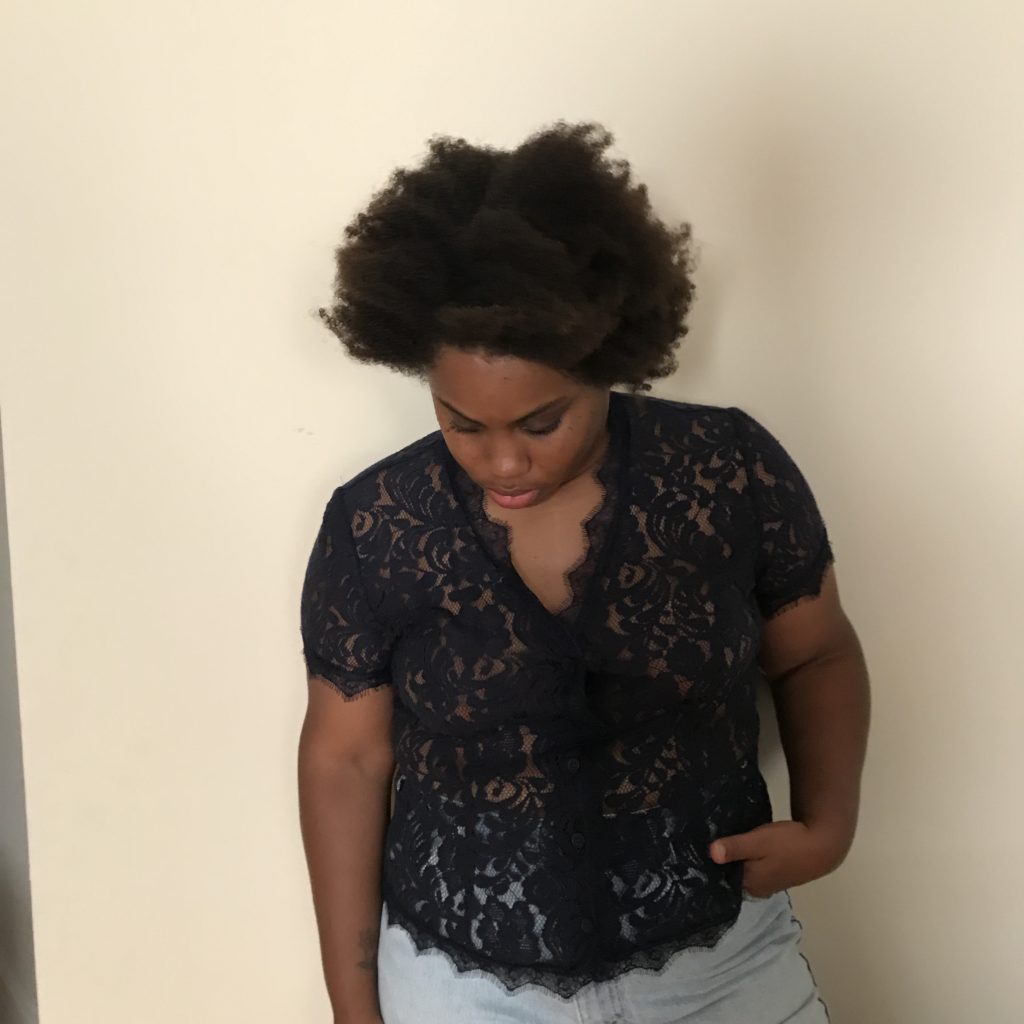 I instantly imagined this lace top paired with a black leather skirt and pumps or with a vintage pair of super distressed Levis with white Converse and an oversized blazer. Thankfully the lace is in such a way I can get away with not wearing a bra but my mother would have a fit, so a bralette will be my compromise lol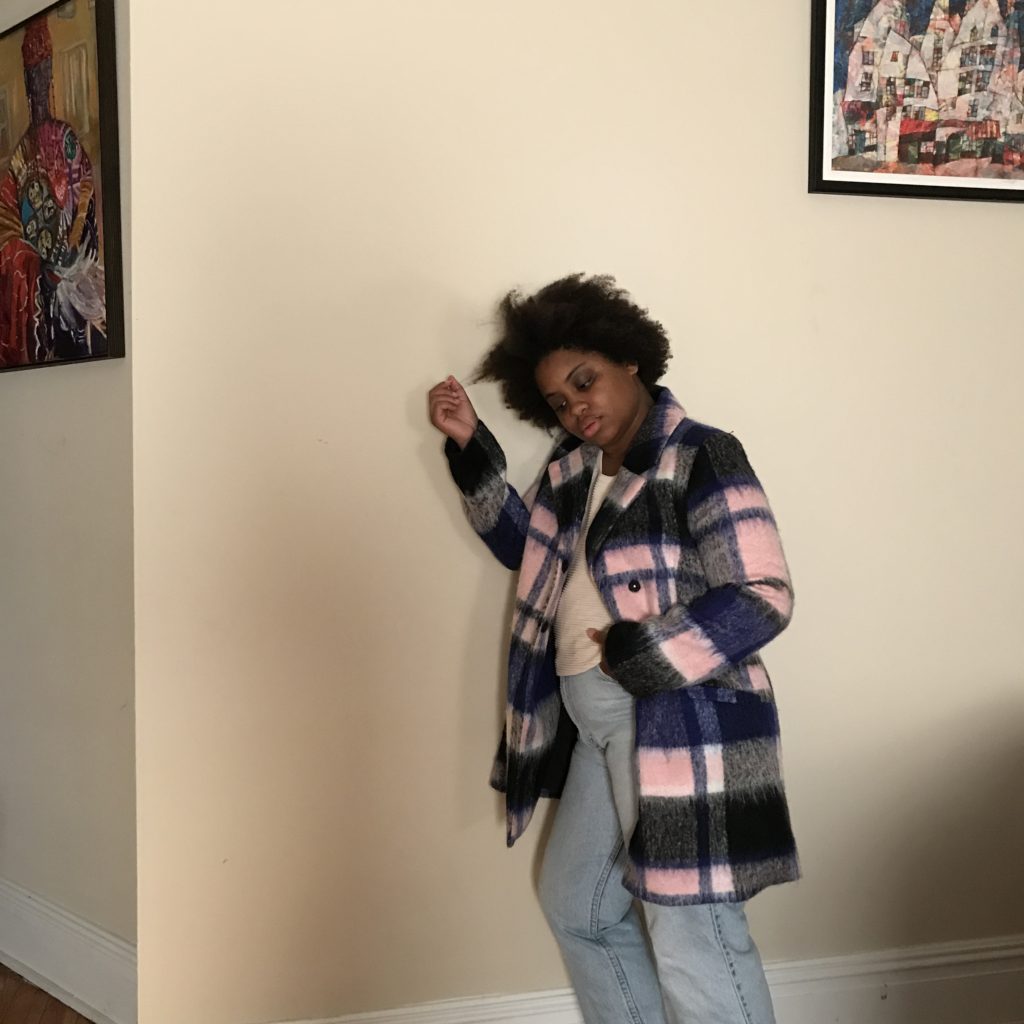 Yes we are in the dead of summer but this coat was too cute to pass up. I mean winter will be coming back around right??? This would be great paired with a simple tee, jeans and a nice pair of flats. The coat should be the statement!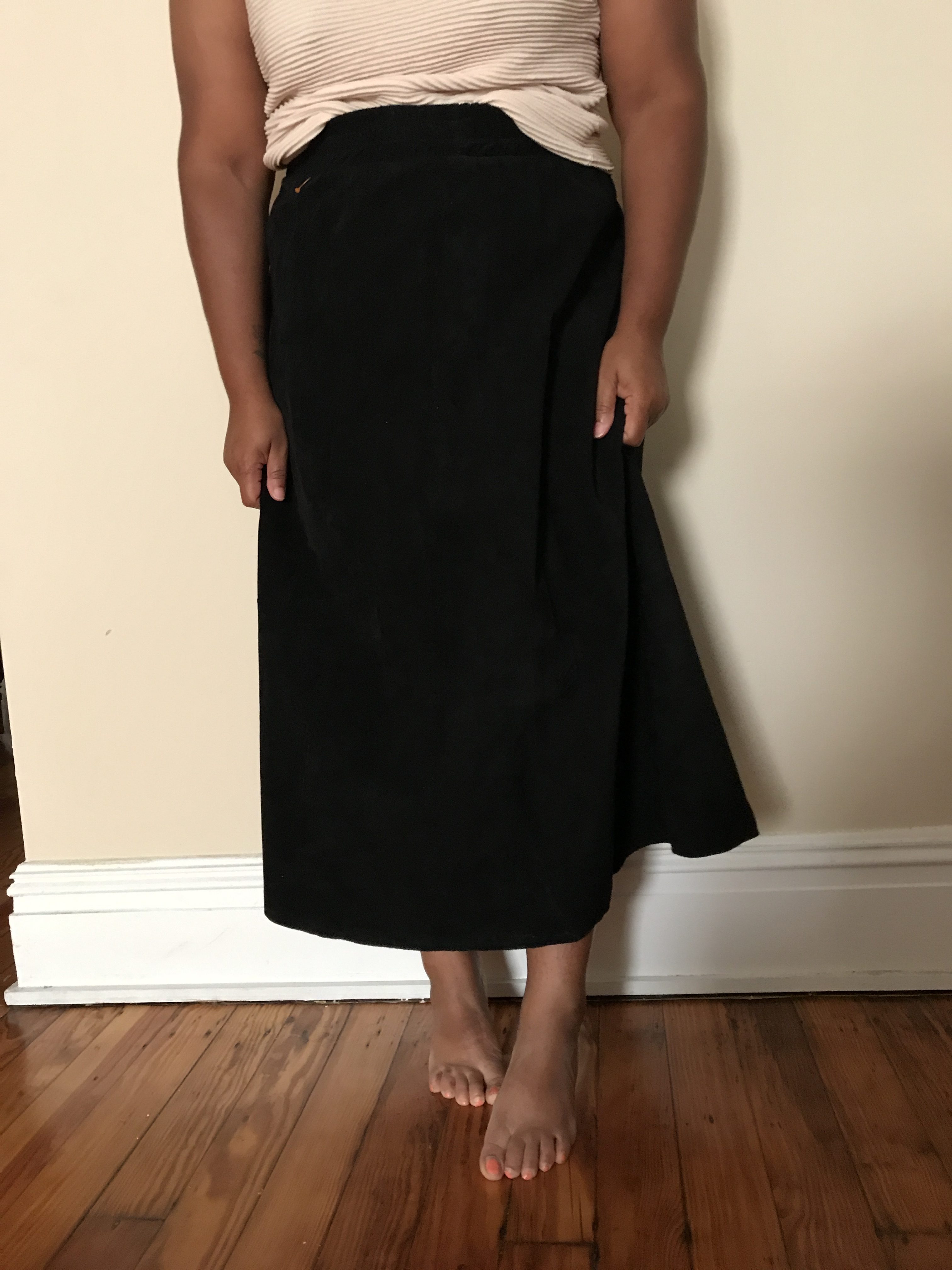 Another Fall/Winter item but I can never pass up a vintage suede skirt. I love the idea of pairing this with a chunky sweater and white converse or a pair of super ornate flats!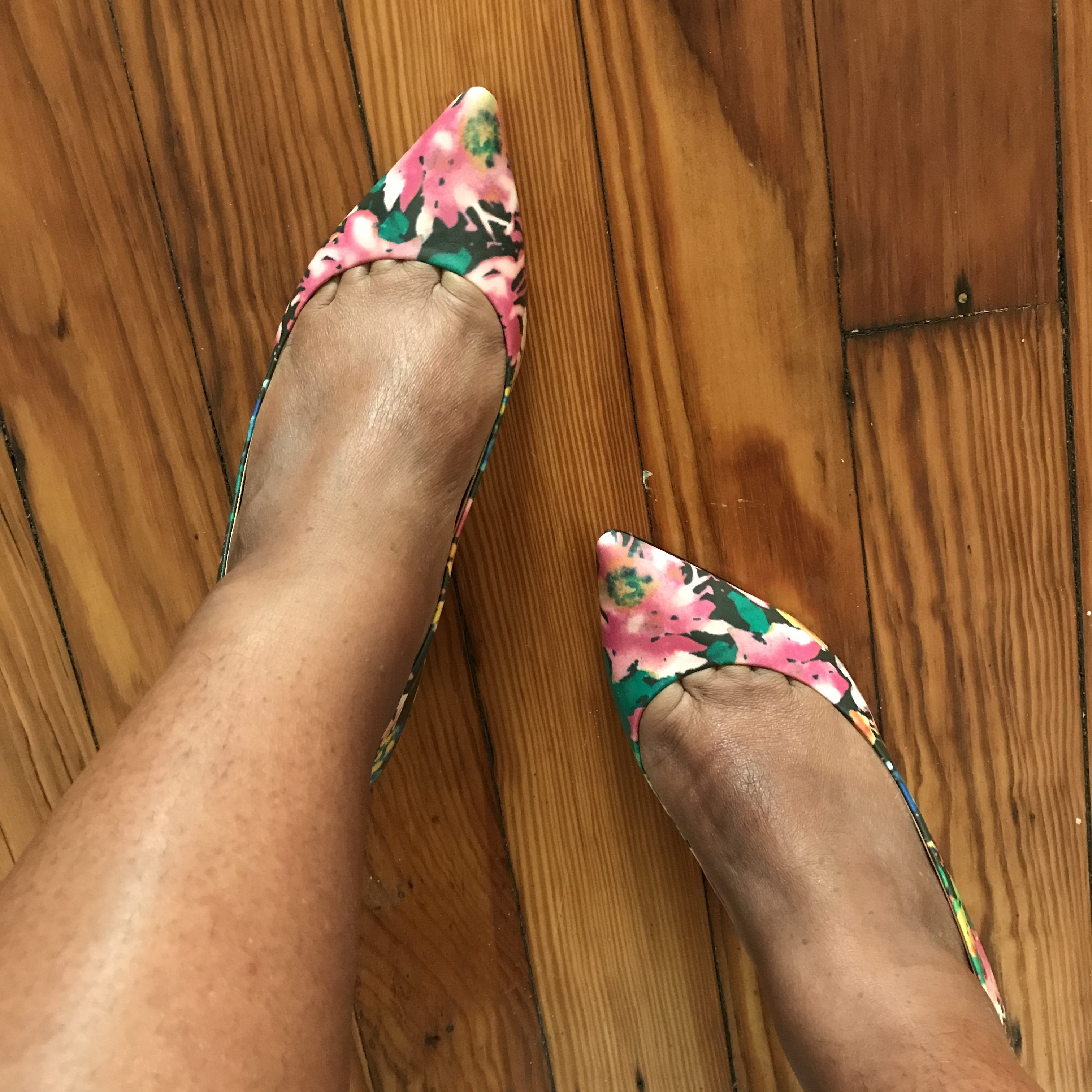 I've been into printed shoes lately so when I saw these I knew they were coming home with me! You can't tell from this angle but they are midi heels and I have been obsessed with pairing them with cropped denim and midi skirts. Wouldn't these would look great with a ruffle striped dress, you know the one from Who What Wear!?!? You think I could thrift that??
Well there you have it! I hope you guys enjoyed this first haul and are excited to see more! Give me all your style advice for my new finds in the comments below and let me know what things you have been thrifting!
XOXO,
Shanna