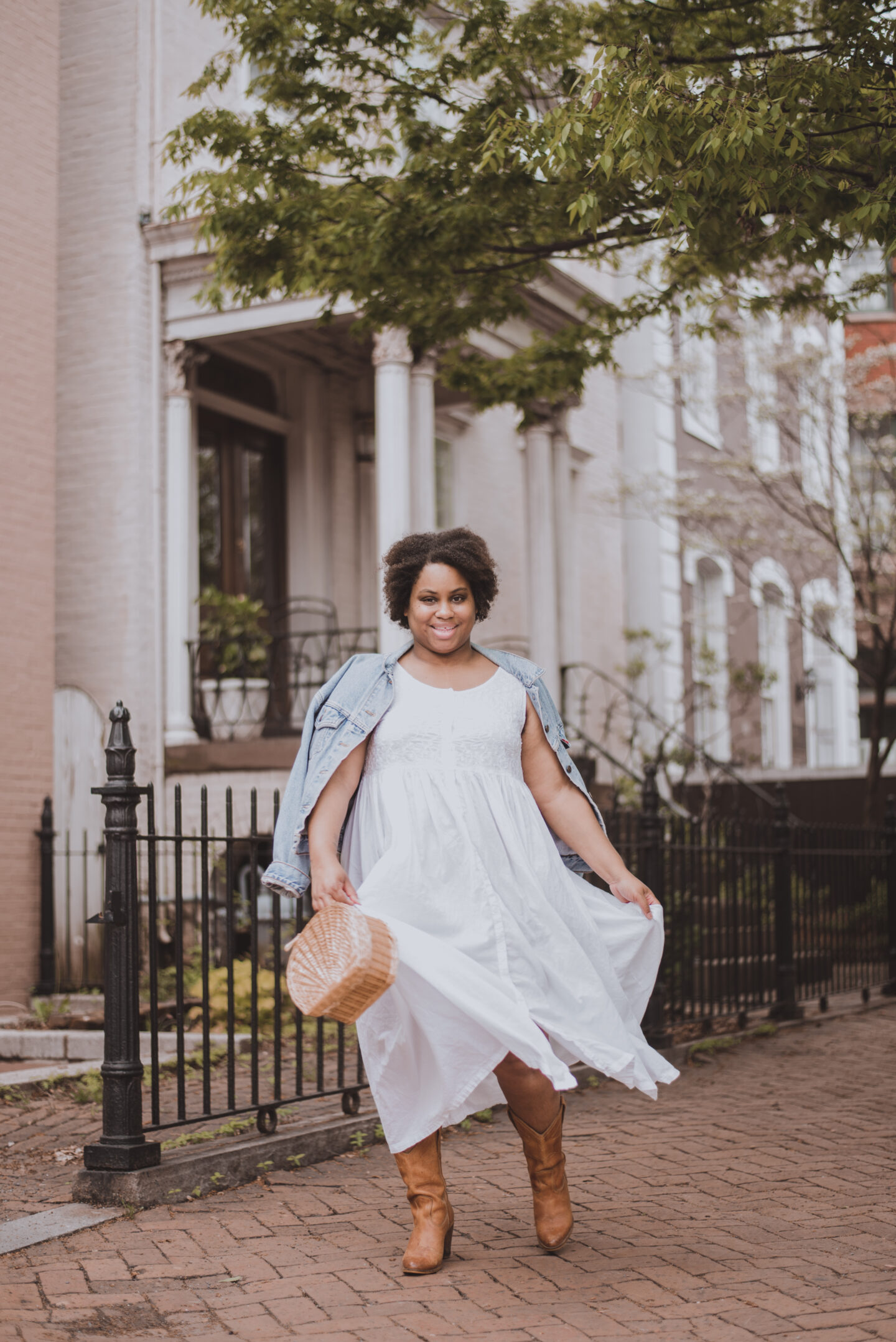 Outside is sorta kinda opening back up and if you have a chance to get outside; with a mask on folks, I'm rounding up a few of my go-to summer staples and looks!
White Dress:
I love anything easy during the summer and it doesn't get much easier than a flowy dress. Throw a similar one with a pair of sandals or sneakers for a perfect summer evening look!
Bermuda Shorts:
I love denim but when it's 90 degrees out, it can be a bit much so I love throwing on a pair of Bermuda denim shorts. I love styling these with blouses and not basic tee's; I just love that juxtaposition!
Tee Shirt:
A classic white tee is the standard, but honestly I love any tee for the summer! This is another staple that can be dressed up or down depending on what you have going on or if you just want to wear it around the house lol!
Linen:
Is it even summer fashion without linen?? Linen is super breathable for the rising temperates and can be dressed up or down, perfect for any summer activity! And it just looks so damn CHIC!
What are you excited to wear…even if for just a second!
XOXO,
Shanna