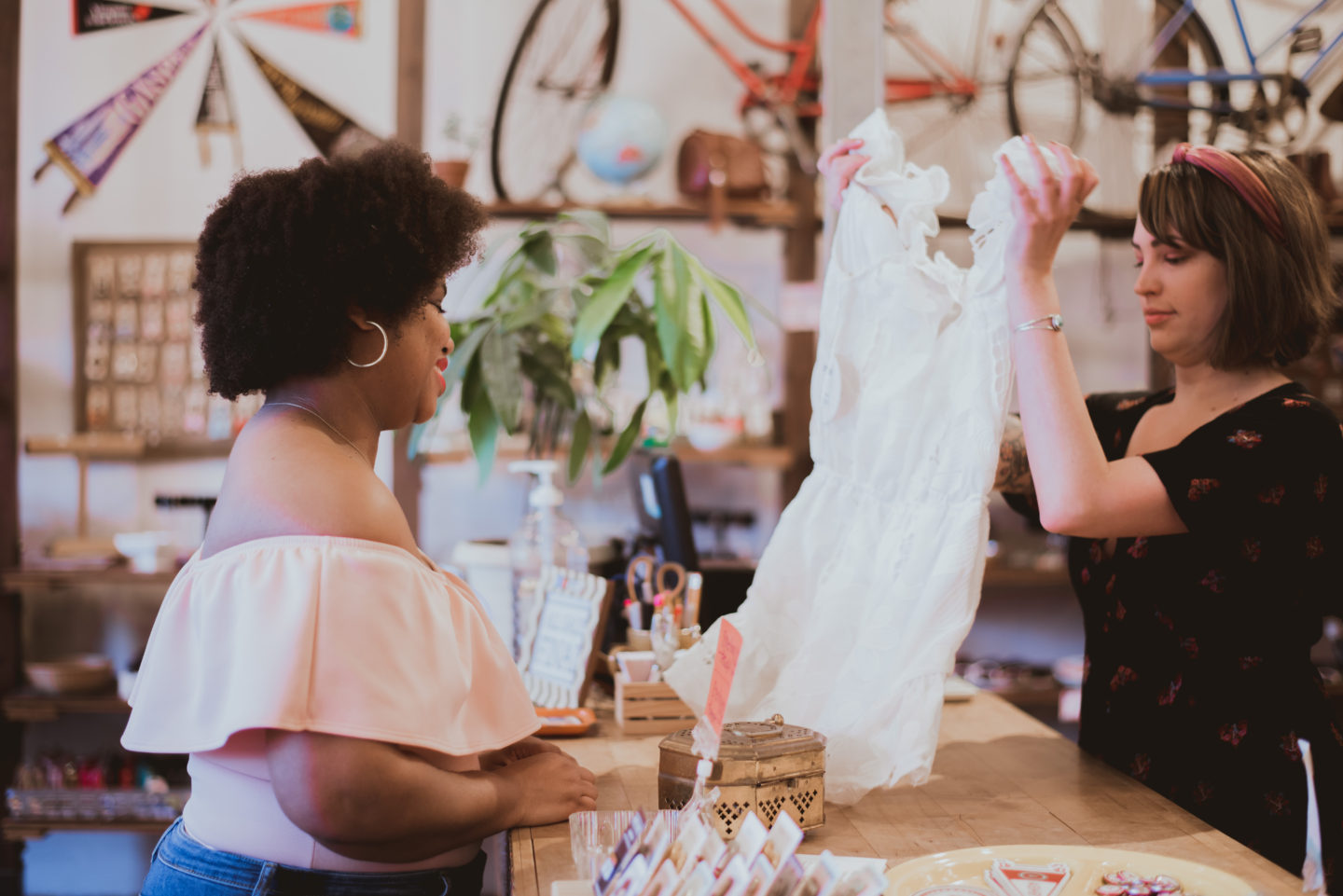 It's Memorial Day weekend! This could not come at a better time for me as I've been burning the candle at both ends lately. It's going to be nice to have one day off to just do nothing and try to catch up on some much needed house work; it's taken a back seat over the past few weeks. I'm not sure about you but my inbox is already flooded with Memorial Day sales from some of my fave retailers but instead of shopping online this year, I'm going to enjoy this awesome weather RVA is going to have this weekend and shop some of my go-to local spots instead!
But if you still want to be a couch potato, I'll let you know what places you can shop online or via Instagram!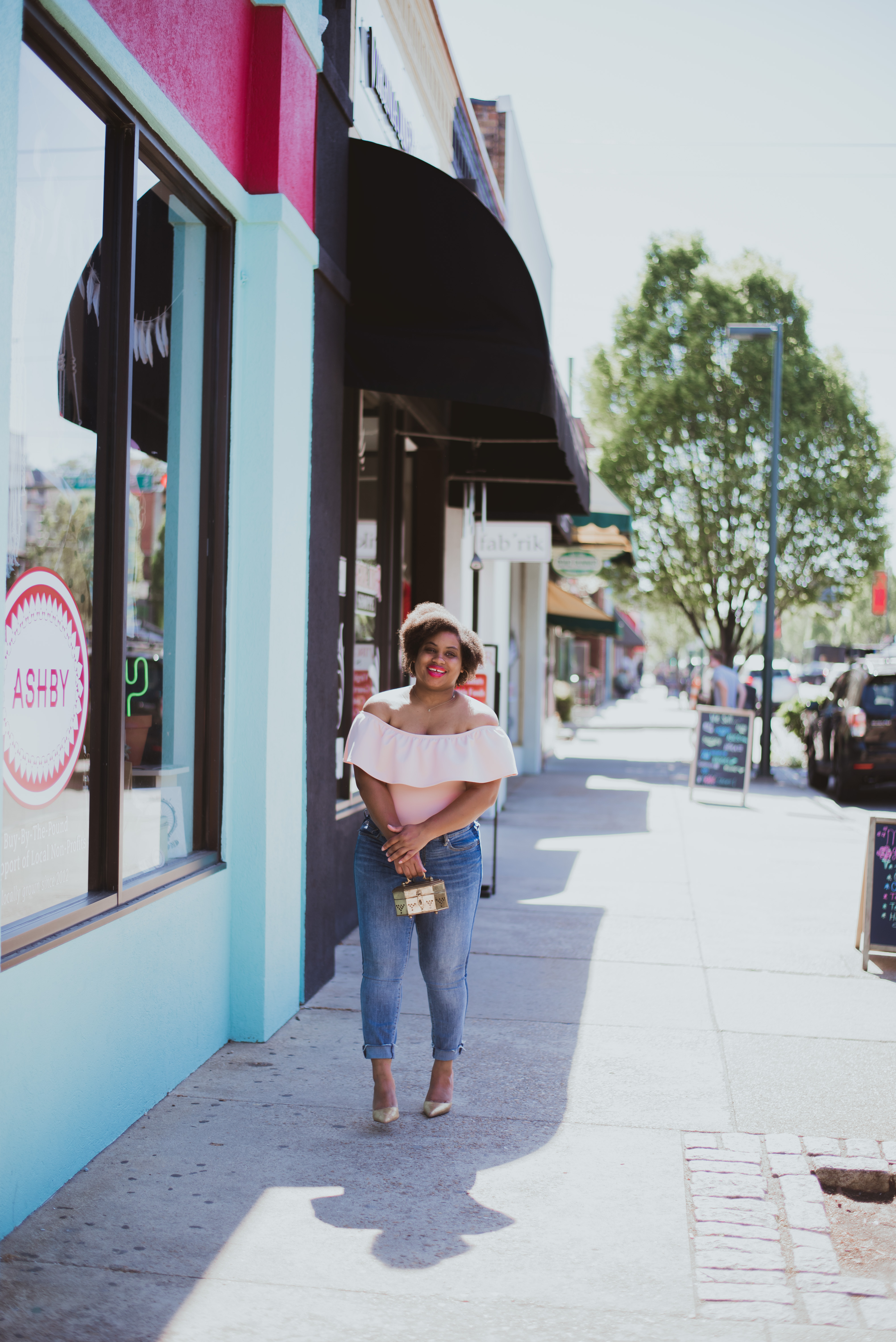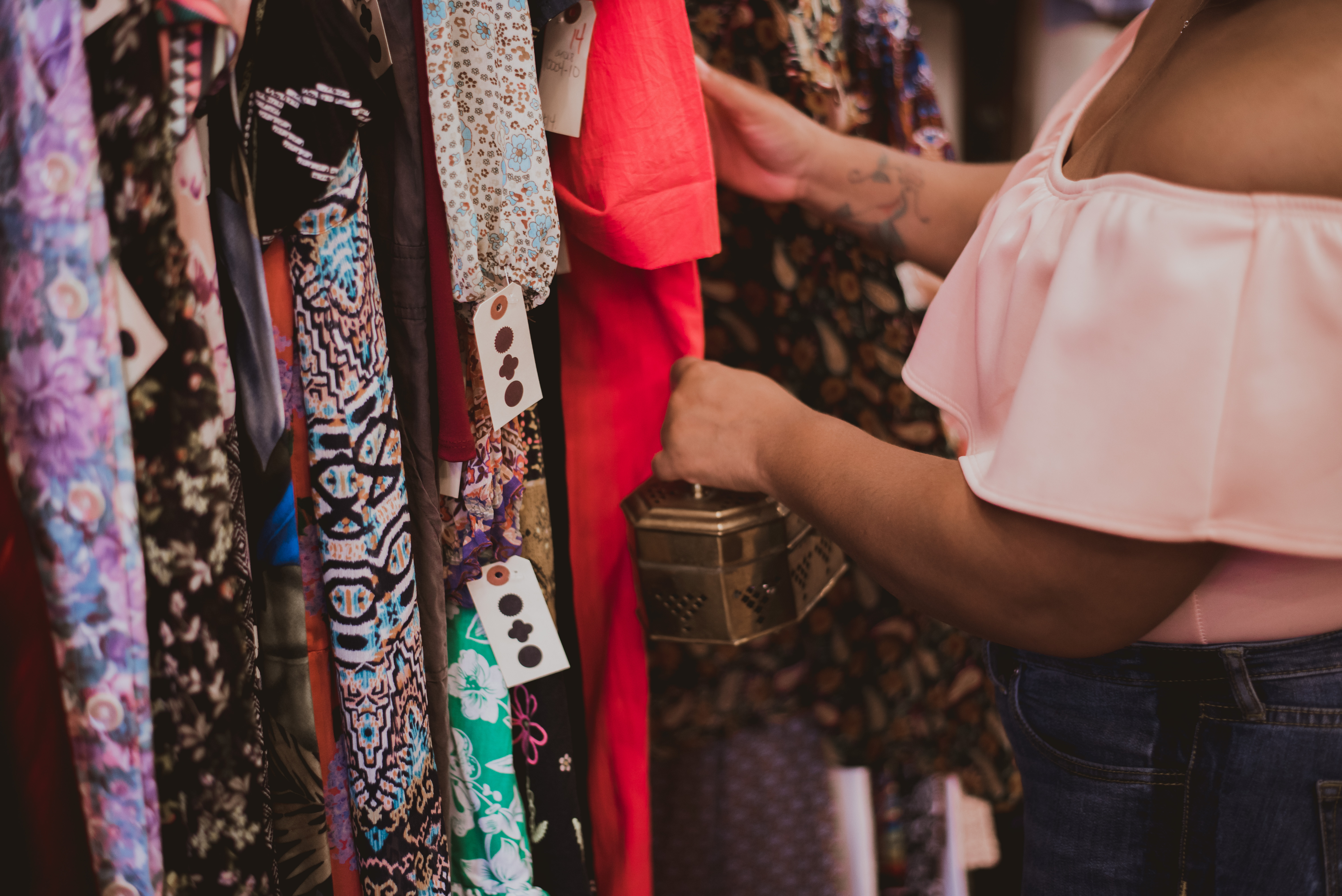 Ashby: My OG resale shop! I've been buying and selling my preloved wears to them for longer than I can remember and I never fail to find something when I visit. If you're planning a trip to RVA in the near or far future, this needs to be added to your list of places to visit!
*Little Nomad: Be still my ovaries! This is the cutest little kids shop in all the land and my next child will be decked out in Little Nomad wears until they outgrow it….and even then I'll try to shove them in it!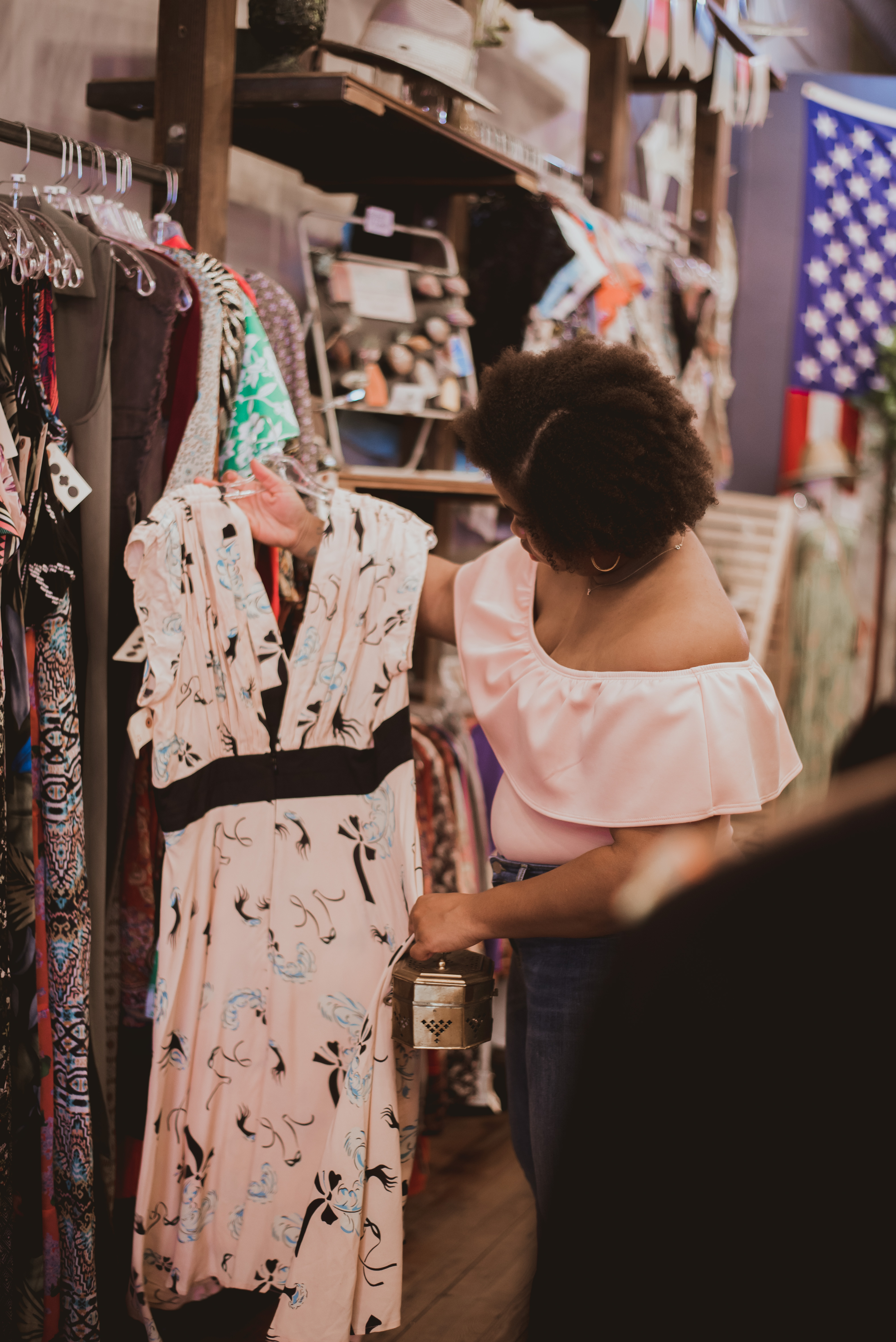 *Mod and Soul: California cool girl meets RVA! One day I plan on taking a trip to Mexico and everything they have will be in my suitcase! Their clothes are so easy, effortlessly cool and worthy of an Instagram moment, why would you not!
Halcyon Vintage: A vintage gals dream! I have been shopping at Halcyon for years; it was actually the first vintage shop I visited and over the years I have amassed quite the collection of treasures from them. If you visit, you won't regret!
* Nanin Vintage: Making vintage modern! The little vintage shop I stalk from afar but not for long. I'm going to be pulling the trigger on something that catches my fancy this weekend from this shop that makes vintage cool! Everything is so perfectly curated, its hard to choose just one item! For the holiday weekend, they are having a 25 percent off sale!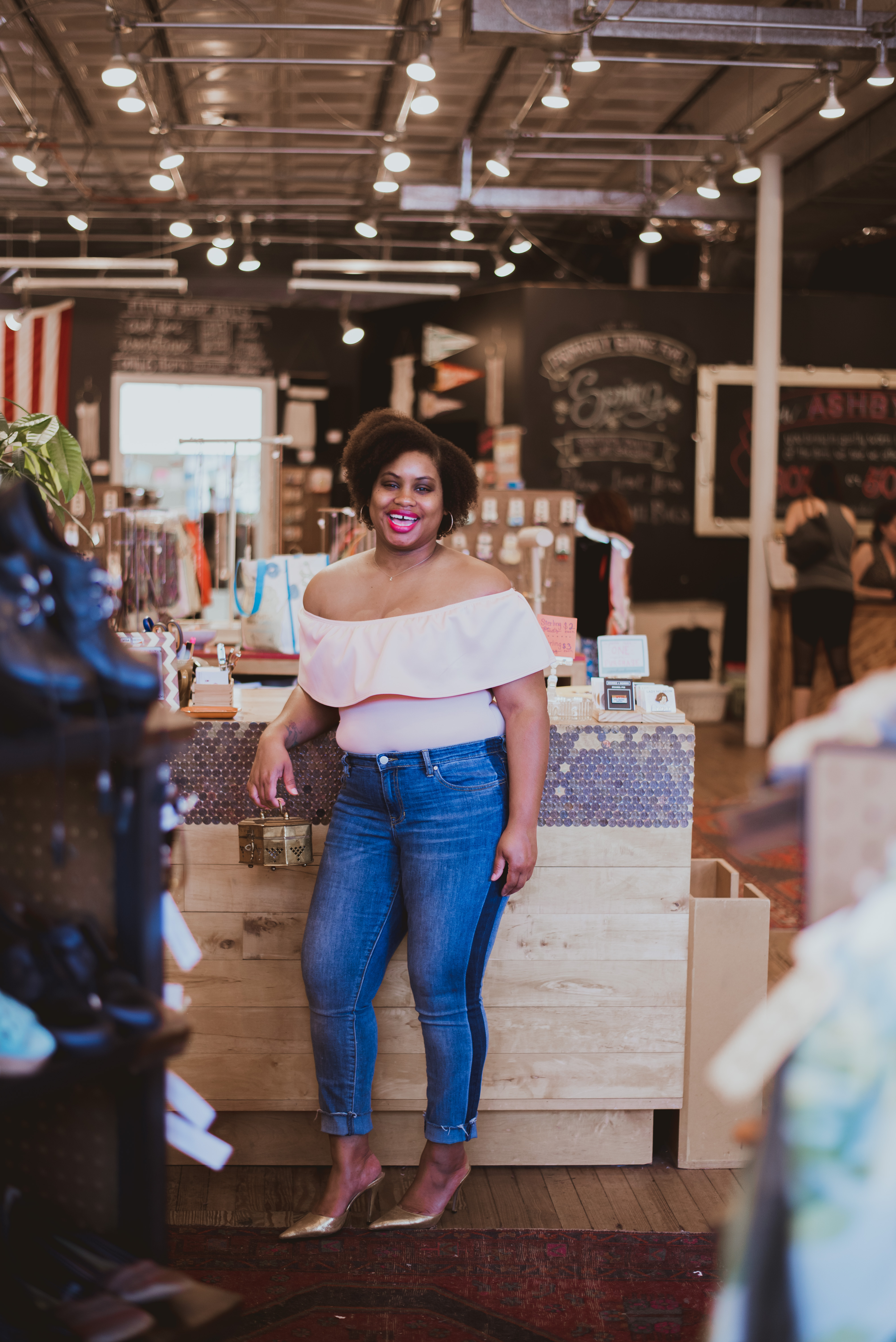 *Rumors Boutique: One Stop Shop! With a mix of vintage and modern threads, this little shop has something for everyone! If you remember I found my highly lusted after moto jacket here and I recently scored some vintage Johnny boots and I can wait to style this Fall!
The Clothes Rack: The Real MVP! If you've been a follower for a while, you know my love for this shop runs deep! I've found some of the most amazing things I own from this shop and it feels like home to me each time I step across the door seal! If you're local, they are offering 50 percent off red, green and blue tags!
Cheers to a great Memorial Day!
XOXO,
Shanna
*denotes ability to shop online