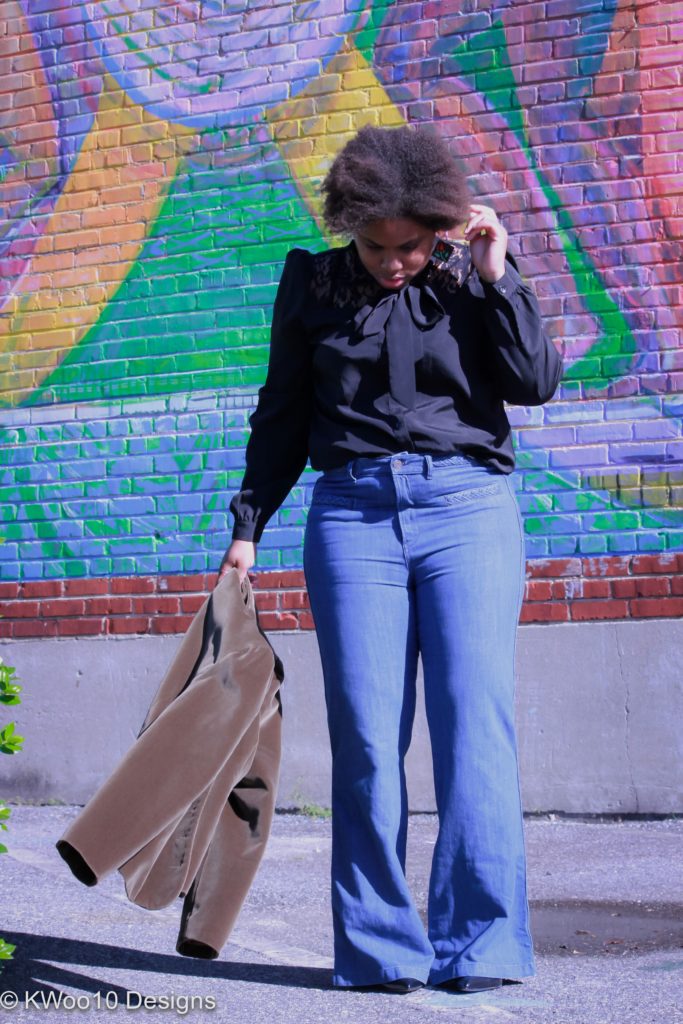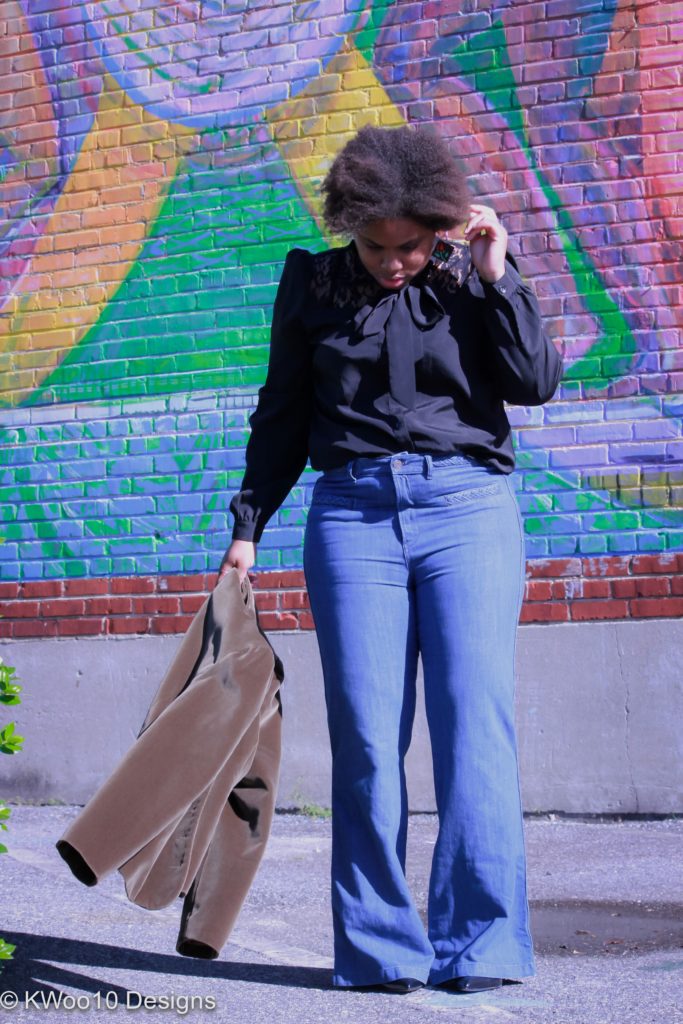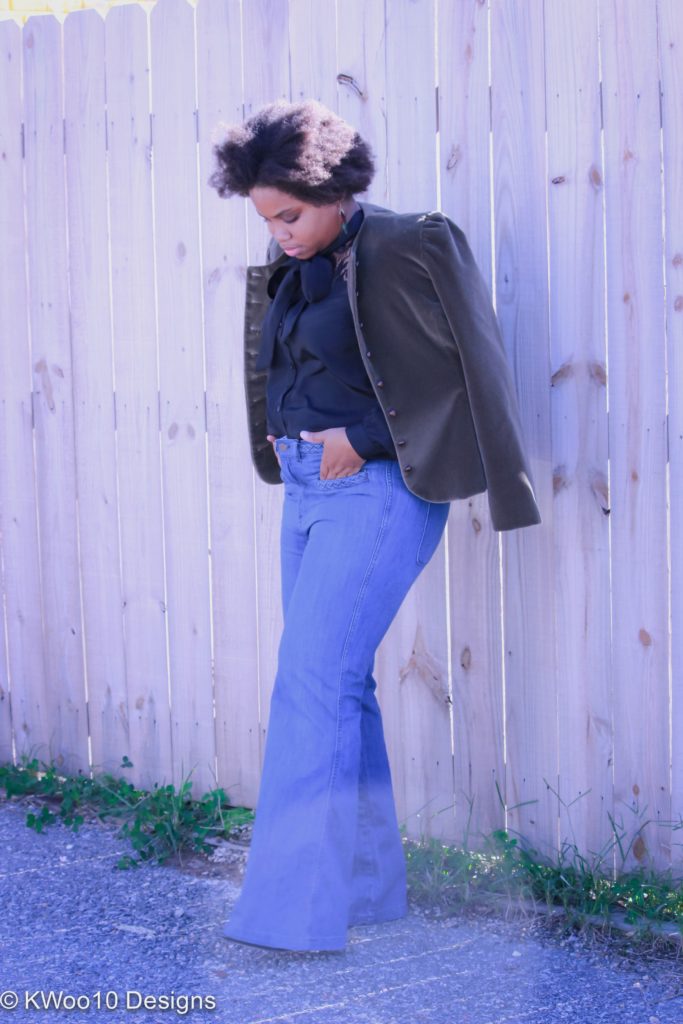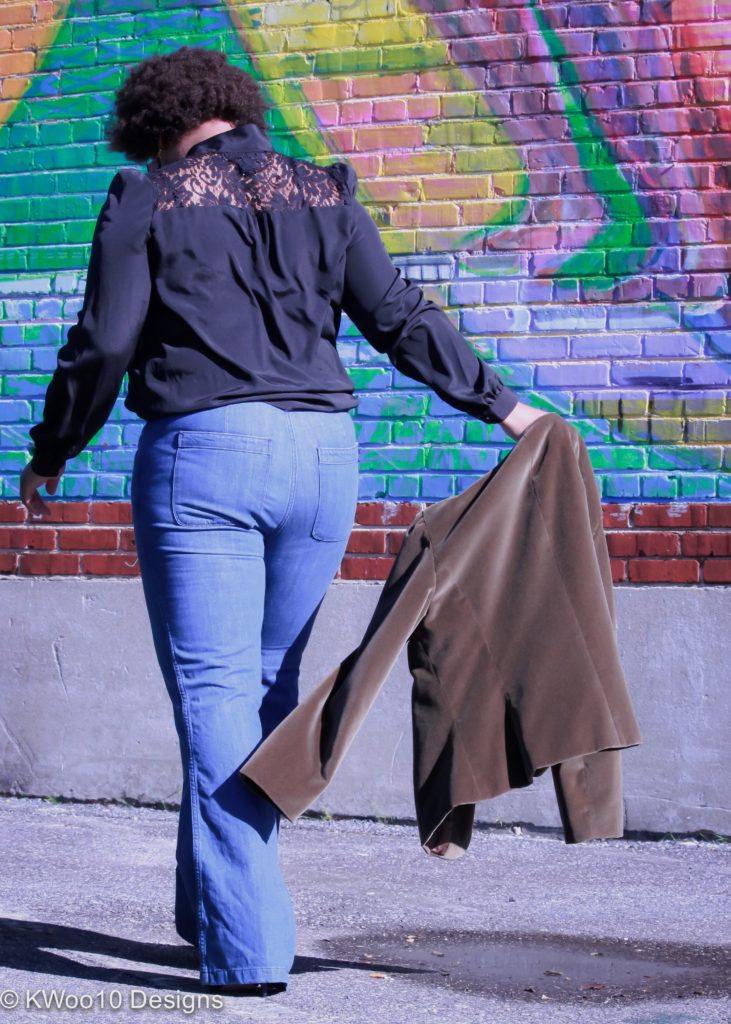 So here's the skinny.
I was in my favorite thrift shop when I spotted this from the corner of my eye this really cool velvet blazer. As I was making a b-line for the rack, I see this little old lady making her way to the same rack. We lock eyes and both realize at that moment each of us wanted to jacket. I walk a bit faster because there was no way grandma was getting my jacket and she matched my pace until we are both in arms length distance of the jacket. I needed this jacket and in a moment of sheer panic, I give her a little trip and I grabbed the jacket and dash to the register. After my purchase I go check on her; she was fine and as I helped her from the ground I whispered in her ear "Better luck next time."
XOXO,
Shanna
Blazer: givenchy velvet blazer (vintage)//Jeans: Gap Flare Braided Jeans//Blouse: Pussy Bow//Handmade Rose Earnings//Shoes: Steve Madden Protoo Pumps
Shop the Look:
This story is totally fictional and no little old lady was harmed in the procurement of this jacket!
Photos by KWoo10 Designs