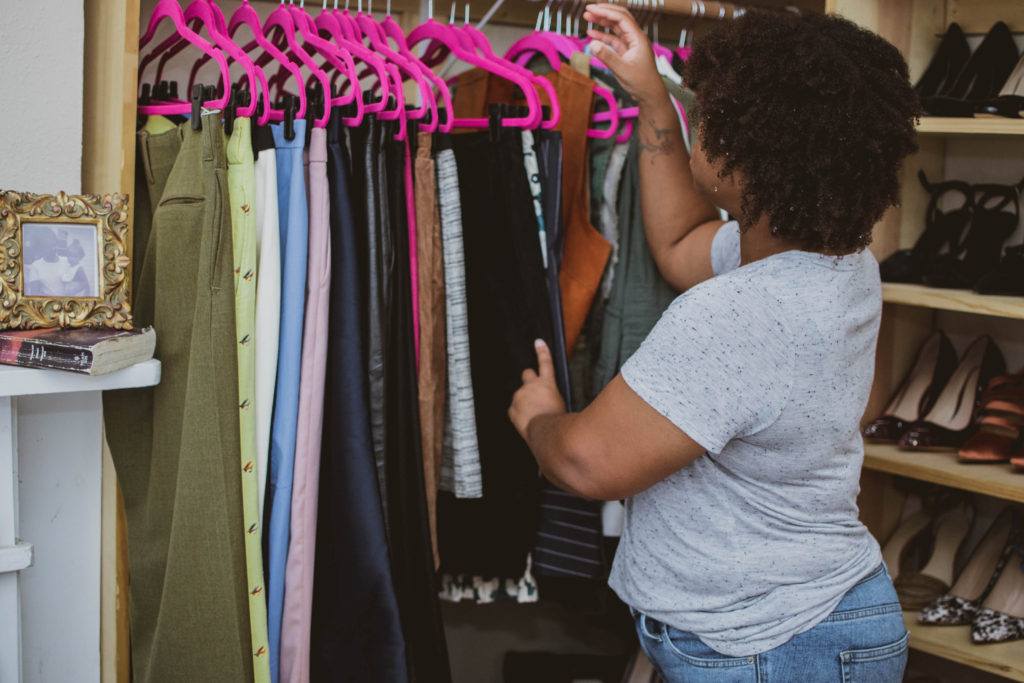 Can you believe there are only 5 weeks left in 2018??
If you can tell me where this year went, I would appreciate it! At the beginning of each year I give my closet a much needed refresh from the year before. If you've followed me for just a day on Instagram, you'll know I thrift a lot and it of course causes my closet to burst at the seams on any given day. This year I've vowed to go into the New Year with my closet in check and decided to get to work clearing things out! All the clothes I don't take to consign at local consignment shops, I donate to my local Goodwill. It's important for me to give back to an organization that does so much for my community!!
---
---
With the holiday season in full swing, trying to find time to consign clothes, shop for gifts plus that last minunte holiday dress I don't need, it can be hard to find the time to drop off my dontations so I depend on ReRunner to take it my todo list! New dress here I come lol!
I took over the ReRunner Instastories today and shared with you guys how I clean out my closet and the ease of making a donation with my friends at ReRunner! 
And because sharing is caring, I have a special code to get one FREE donation with the code "MINI" when toy text the number (804) 464-8035!
If you used their service, let me know in the comments below!
XOXO,
Shanna
This post was in collaboration with Re Runner. I received compensation in the form of an account credit but all opinions are my own. Thank you for supporting brands that support me and Minnie.
Video filmed and edited by Latoya Brown