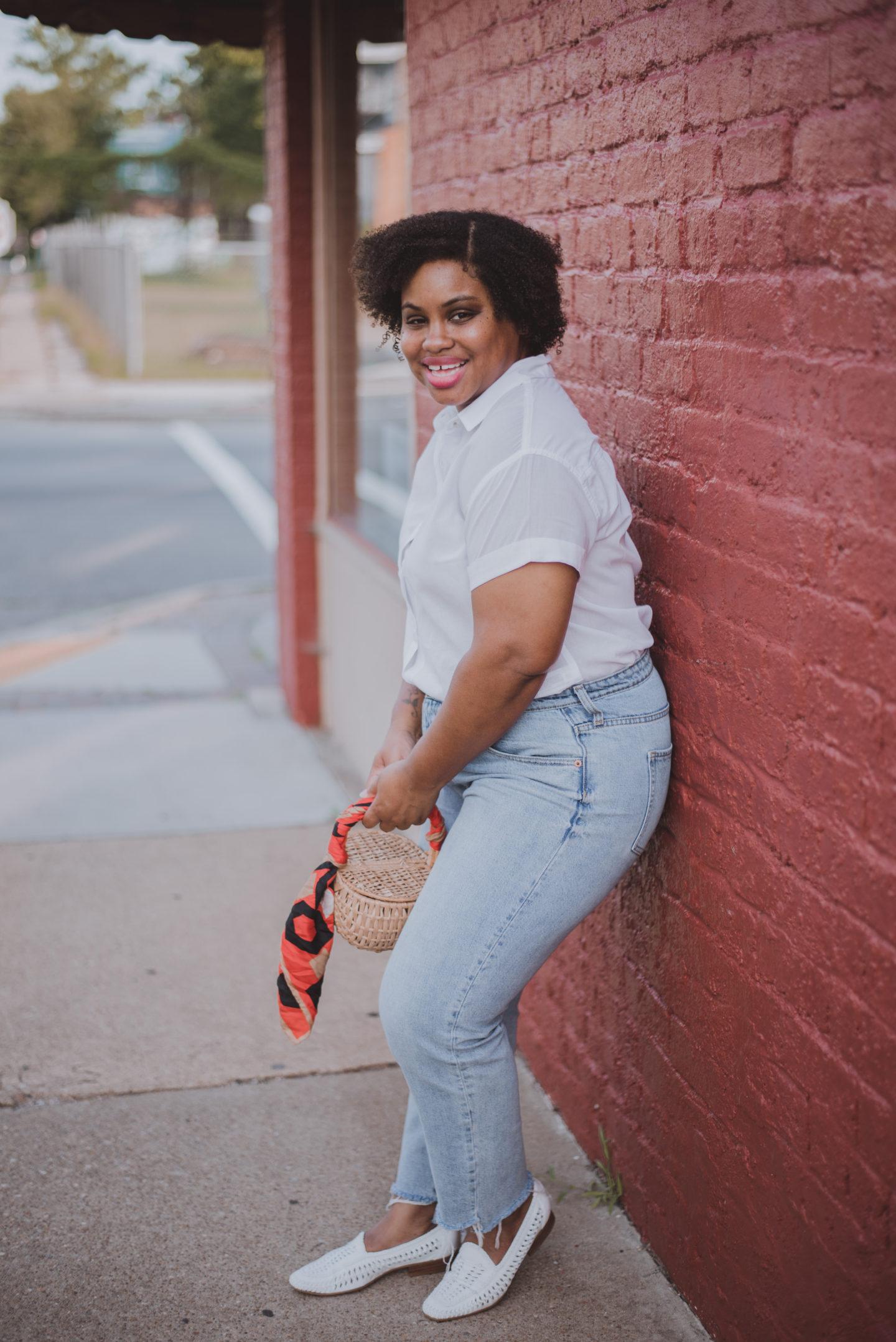 note: this is a long post but I think you'll like it!
How many of you read the Refinery 29 series "Money Diaries"? I've always been a fan of reading personal finance stores and really love the way these stories are written. I was interested in my own money diaries so I decided to track my journey for one week in July from Sunday to Saturday. 
Occupation: Recreation Instructor I 
Industry: Recreation 
Agee: 36 (but I don't look a day older than 29)
Location: Richmond, VA 
Salary: $31,000
Paycheck Amount: $935/$915 bi-weekly 
Monthly Expenses: 
Rent: $800 (in September this will actually go DOWN to $760) 
Student Loan aka my mini mograge: $545
Sprint: $105 (will go up as I need to add my son to my plan..oh joy)
Dominion Power: $88 (this is my budget plan amount)
WiFi: $50 (paid to my dad)
Groceries: $80 
Gas: $160 
Renters Insurance: $18
Netflix's: $7.99
Day One: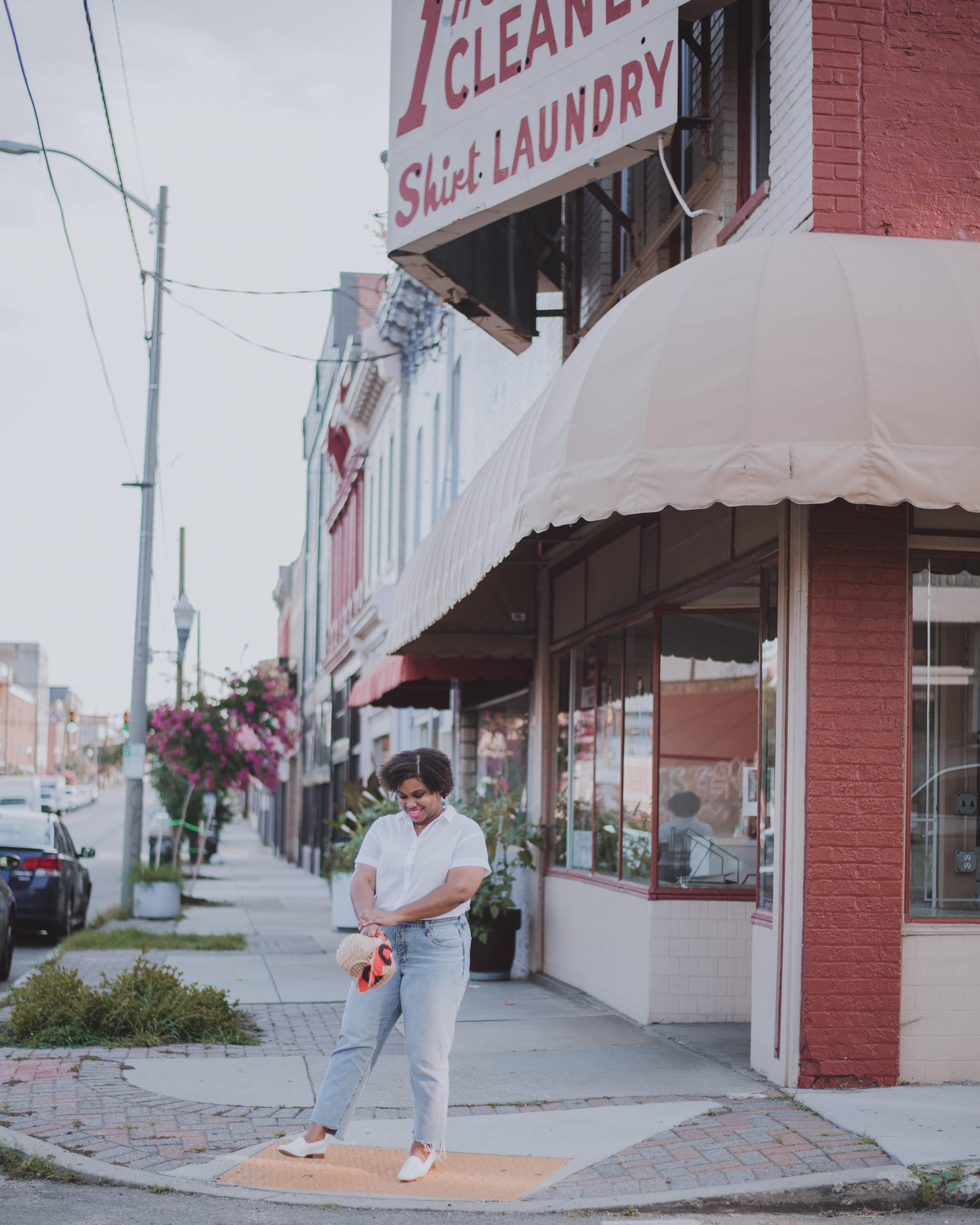 ---
7:45 am: No matter how hard I try, I can never sleep past 8 am. The boy is on week two at his sleep-away camp, so I have no real need to hop out of bed to get my Sunday chores done. I lay in bed for another 30-40 minutes and finally get up and eat whatever I can find in the fridge; leftover pasta from Friday's dinner and then get back into bed and watch videos on YouTube. As much as I miss my son, it's nice to have no real responsibilities for another week.
1:00 pm: I've spend most of my Sunday in bed and now it's time to get up and run a few errands. I hit up a few thrift stores and just as I was feeling like this was going to be a dud trip, I spot a pair of vintage overalls and vintage Levi's! I don't need anymore jeans but I can never pass them up, so I get them! $12.00
4:00 pm: I went to the market last week and with just me in the house, my food has stretched…I wonder why lol, so I skip my trip to the and stop by my parents house to harass them. I spent a total of 30 minutes there and leave to head home.
6:00 pm: I'm home from my parents house and cooking dinner while on the phone with my cousin. This is our Sunday ritual, talking on the phone about nothing and everything all at once and getting ourselves ready for the week. I decided I want to make curry chicken so I prepare that while throwing a load of laundry in the wash. My cousin was just in town for our family reunion and we talk about that for a while longer and get off the phone.
10:00 pm: Dinner is done. Clothes are washed and now it's time for bed. I'm working at a different summer camp site this week; filling in for a coworker and I have to get there a bit early so I need to hit the hay earlier than normal. 
Daily Total: $12.00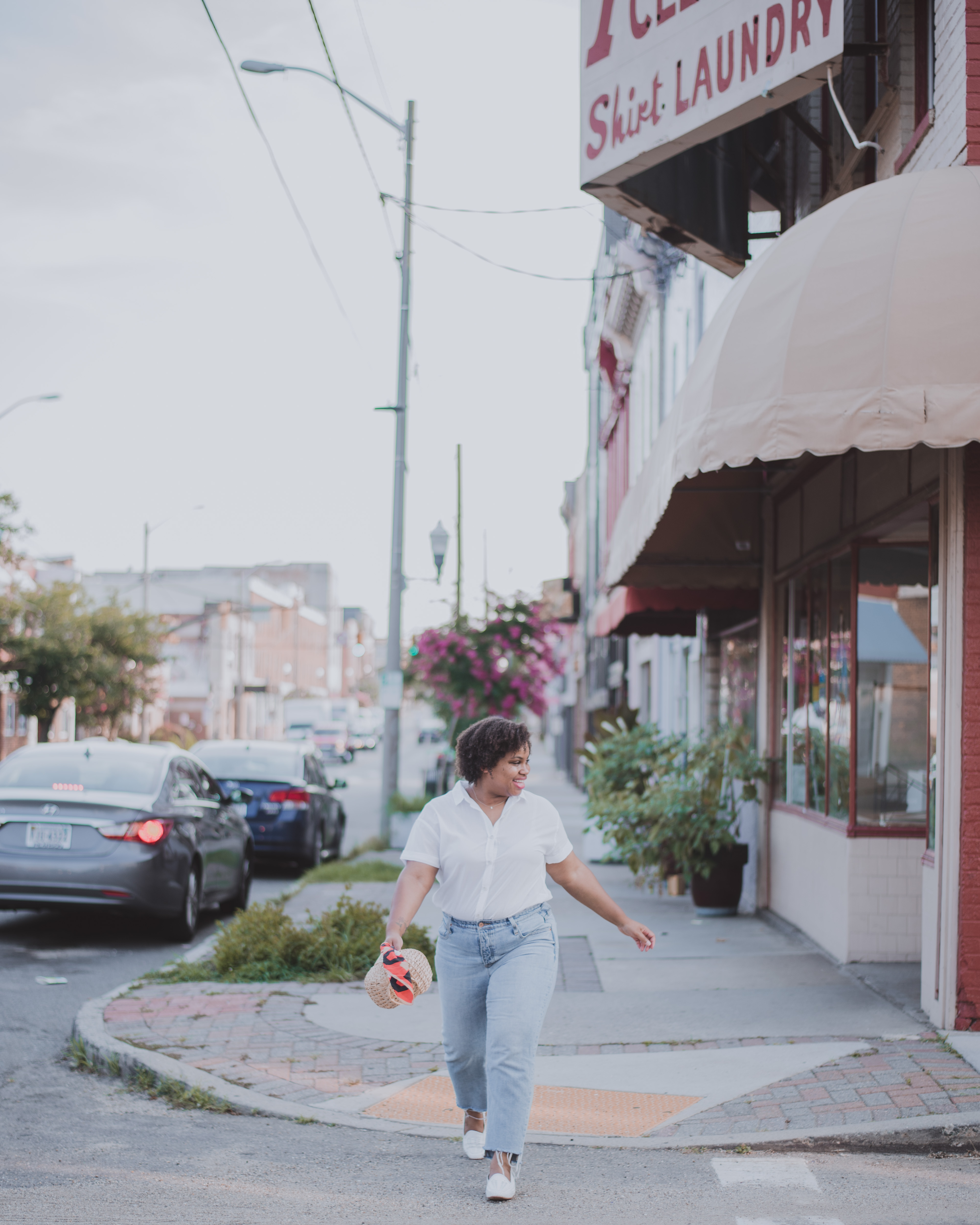 ---
Day Two: 
6:00 am: I've been trying to get up super early to knock out blogging duties before I head to my full time job. After running around with kids all day, I'm normally not in the mood to sit at my computer and crank out blog post, respond to emails and create branded campaigns. I have to say, it sucked at first but I can really see how productive I am and get most of my todo list completed before 9am, so I'll stick with it.
8:20 am: I need to get to work by 9:30, so I wrap up my blog work and make a smoothie to drink after my shower. After my shower, I grab my smoothie, head to my room to watch the news and get dressed. Once that's done I go and pack my lunch. I try my best not to eat out during the week and the curry chicken I made last night will last me a few days.
11:30 am: The kids have a field trip today, so I scarf down my lunch as I prepare them to eat theirs and get ready to load them on the bus. They're going to the bowling alley but I have to leave mid way through to sit in a meeting.
1:30 pm: I'm on my way to my meeting and I'm getting hungry. I left my snack at work and since I'm subbing at a site, I can't run and get it so I search in my purse for a stick of gum hoping that will curb my hunger until I can get back to work and to my snack.
4:00 pm: Meeting finally over and I'm back at the center with the kids and my snack! They enjoyed the trip and are watching movies as they are waiting for their parents to pick them up. My coworker and I are sitting and discussing the game plan for tomorrow and other bits of randomness while counting the minutes until we can go home. 
6:00 pm: Finally off of work and on the phone with my cousin. We talk just about everyday; she can't live without me lol! I head to the market to pick up a few things to get me through the rest of the week. I get a small piece of salmon, bananas, onions, garlic, almond milk and rice then head to check out before I spend any more money!  $15.59
8:00 pm: Sitting at my kitchen table eating leftover curry chicken while cooking half of the salmon I purchased and rice for my lunch tomorrow. I'm watching YouTube videos even though I said I was going to draft a blog post but they're fashion hauls, so I justify its still "work" lol!
10:30 pm: Dinner is done, my lunch is packed and I'm in the bed still "working" and eating cookies. I have a raging sweet tooth that flares up at night; thanks dad lol, so there is rarely a night I'm not stuffing my face full of cookies. My new current fav is Tate's and let me tell you these cookies are AMAZING! I gobble down just one more then go to sleep.
Daily Total: 15.59
---
Day Three: 
9:30 am: Today is going to be a long day. It's raining and going outside is not an option, so we have to figure out how to wear the kids out in a small space. While the kids are eating breakfast, we map out a few arts and crafts projects and figure out some indoor games to play.
2:00 pm: I have to escape! The kids are suffering from cabin fever and are bouncing off the walls. My coworker just came back from her break and I told me to run for the hills and did lol! I really didn't have anywhere to go, so I stopped by my parents and took a brain break. On my way back to work, I stop at 7-Eleven for some chips. $1.32
6:00 pm: The last kid is finally out of the door and my coworker and I both make a beeline for the door! After a short chat in the parking lot, we both head out and to decompress from the day I take a trip to the Goodwill. I spend an hour there and score a few things including a blazer for my son and another straw bag for my growing collection. $17.00
9:00 pm: I wasn't very hungry when I got home so I eat two bowls of cereal and search for something to watch on YouTube. I barely made it through the replay of "The View" before I'm sleep.
Daily Total: $18.32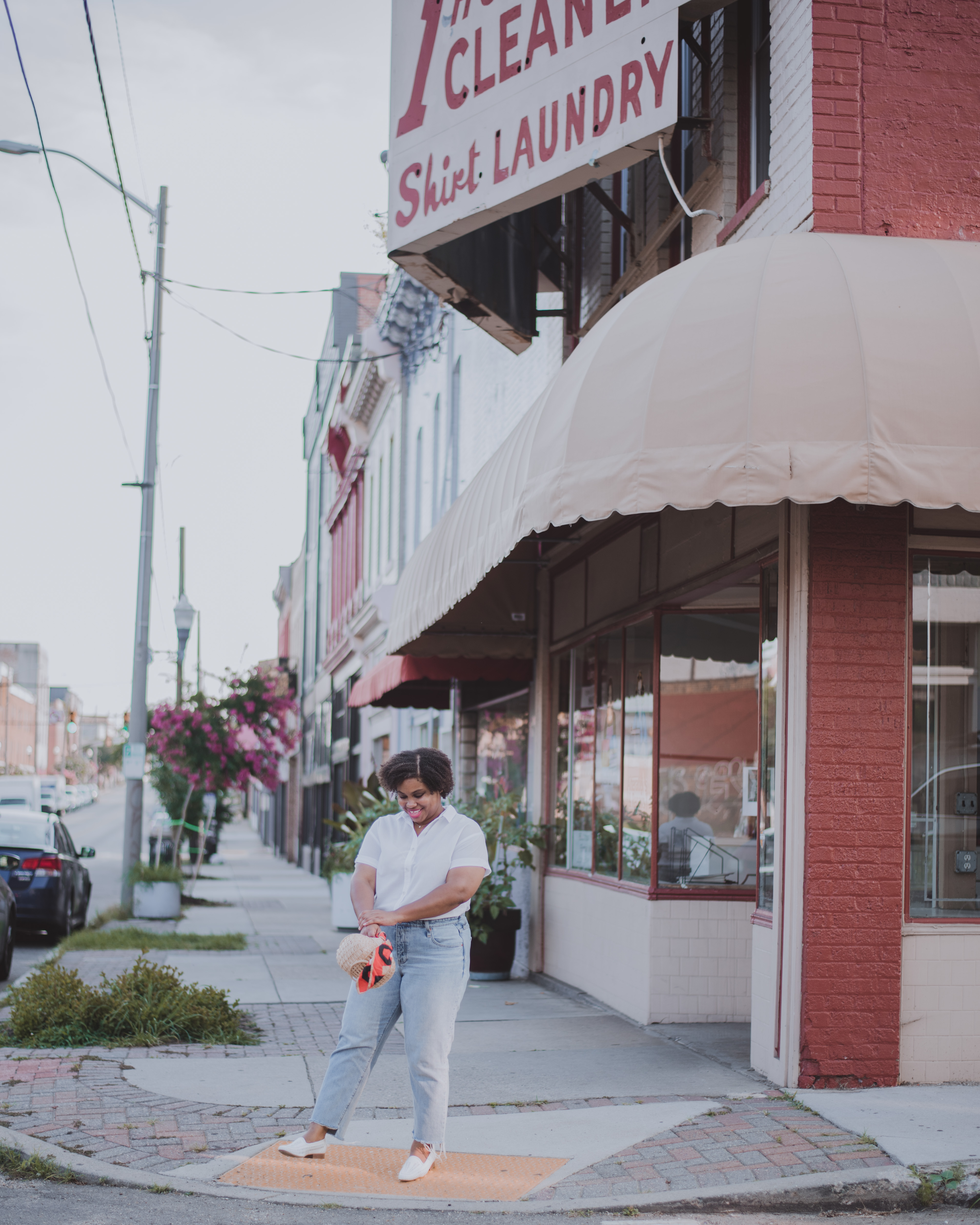 Day Four: 
8:45 am: I'm running so behind this morning! I got wrapped up trying to finish edits to a project for the blog that I have time to take a shower, pack lunch and get out of the door. Thank God I still have a bit of the curry chicken I made Sunday or I would have to eat out. I grab a banana for breakfast and walk out of the door. 
12:30 pm: Another rainy day but so far today it's going much better than yesterday. It's lunch time and my coworker is on her break and after lunch the kids want to play a few rounds of four corners, so I cut off the lights and let them play until they've had enough. In the last round, my coworker comes back to take over so I can take a break.
5:30 pm: Another day done and I take a trip to Target to look for a daily planner. Yes I know there are plenty of apps that can schedule my day and allow me to put in a todo list but I'm a pen to paper type of person. I stand in the planner isle for at least 30 minutes and finally settle on a planner but I'm not happy and go to Office Max to see if I can find one better and I do!  The planner is $39 bucks but after a coupon I found online I pay $27! I decided to pay for this planner from my business account since I will be using it to really keep my blog duties on track. $27.52
7:00 pm: I'm finally home and I make the other half of salmon I bought from the market earlier in the week with mashed potatoes and kale for dinner. I missed "The View" yesterday and I need to watch that and today's episode so I sit at my kitchen table to play catch up.
8:15 pm: There's not going to be enough leftovers for lunch so I prep some kale, quinoa and chickpeas for a salad. Beans and quinoa are staples in my house for times like these and it takes me less than 45 minutes to throw it all together.
10:30 pm: I'm finally in the bed watching the news and eating cookies. I check the weather and pray the rain can hold out for a few hours so the kids can get outside tomorrow.  
Daily Total: $27.52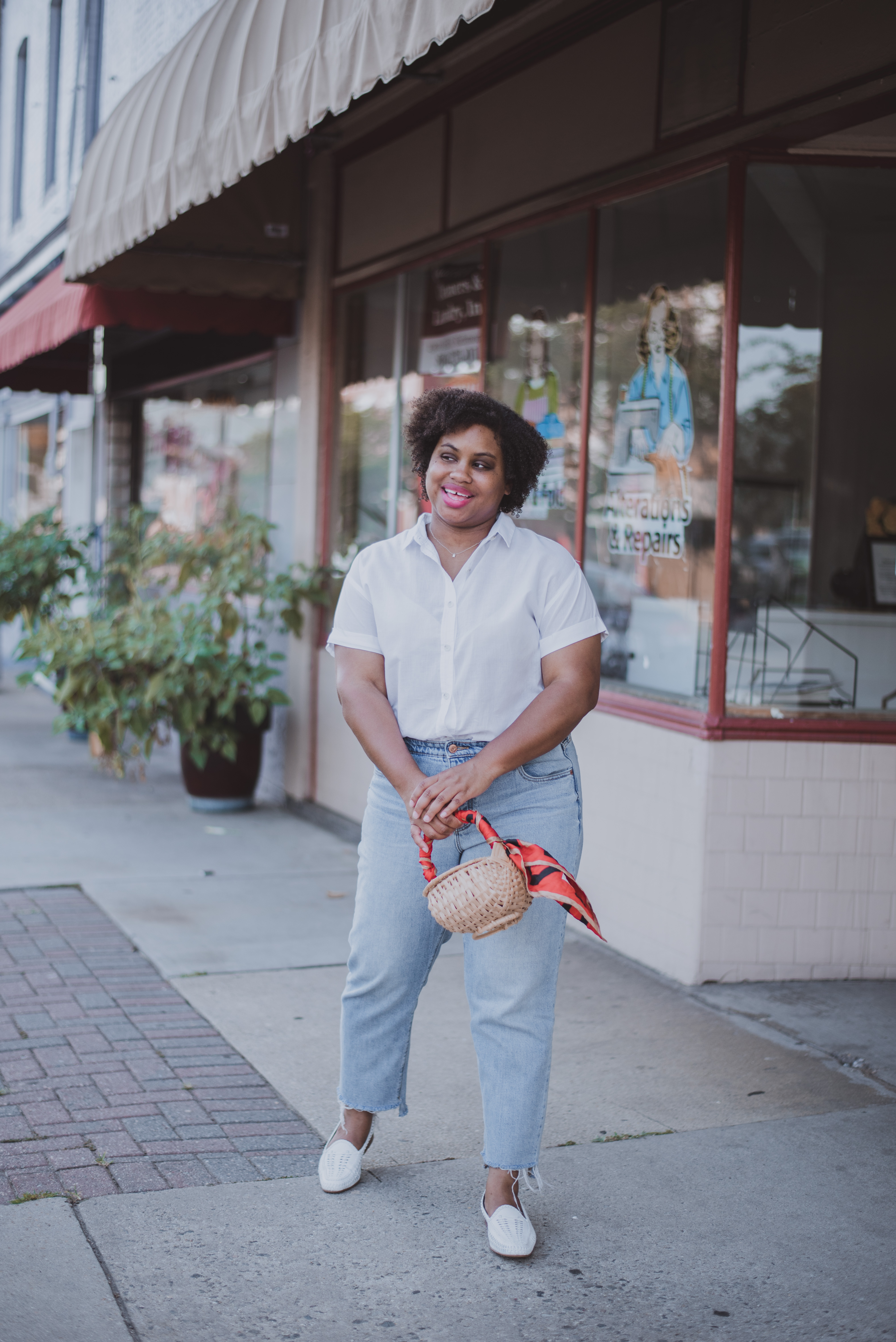 ---
Day Five: 
9:30 am: At work and the sun is finally out so after breakfast the kids are going outside to play! The plan is to stay out as long as we can to tire them out. 
12:45 pm: We spent the entire morning outside and are back in the building wrapping up lunch. After lunch the kids are going to do a few art projects and then it will be time for snack and a movie. 
5:30 pm: It's quitting time and I don't want to cook so I decide to go to this chicken spot around the corner from my house. The chicken there is so good and I when I first moved to my neighborhood I ate there at least once a week. I order my usual, four wings, fries and a roll and leave happy as a clam. $7.86
6:15 pm: I remember I am out of cookies so I stop by the market down the street from the chicken spot. I pick up the cookes plus a pack of strawberries and soda. $10.11
8:00 pm: I finished my dinner while watching "Master of None" and now I go to jump in the shower; I smell of outdoors lol! After my shower I cook a bit of pasta with tomato sauce and sauteed zucchini for lunch tomorrow. 
11:00 pm: No matter how many times I see it, the last episode of "Master of None" gets to me. I have to know what happens and I'm praying for a season three! 
Daily Total: $17.97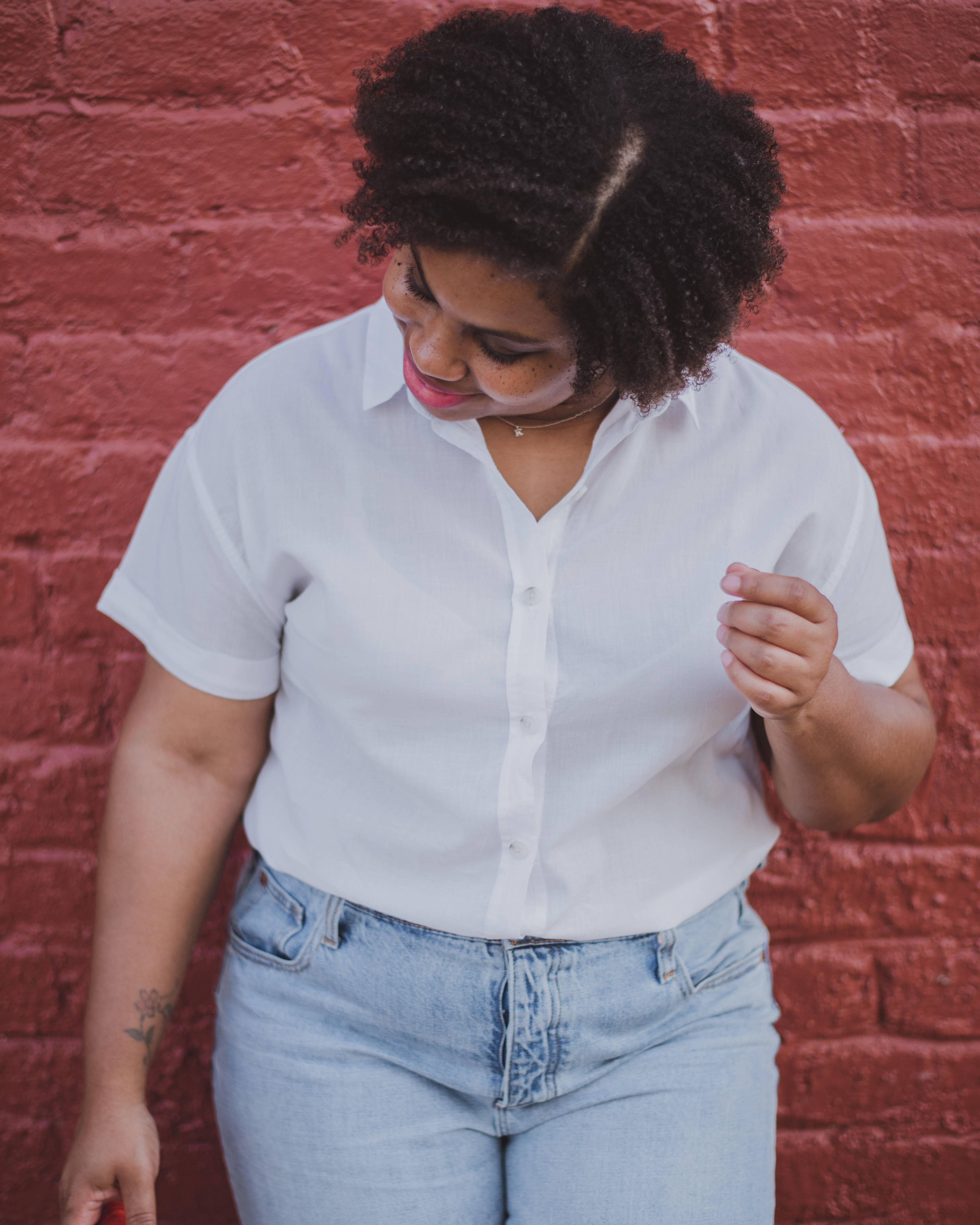 ---
Day Six:
8:00 am: Just wrapping up some blog work and now it's time to jump in the shower and get ready for work. Tomorrow is a big day, I go to pick up the boy from camp! It's a pretty sunny day out so the kids are going to spend another morning out there. 
12:30 pm: The kids have been outside all morning and now we're getting ready for lunch. My coworker has been out most of the morning; she had a few appointments and shes finally back so I can tag out.
1:45 pm: I'm out on my break and my didn't bother to eat my lunch so before I stop at the bank to make a deposit, I stop at Chick fil A and order a kids nugget meal. In my mind it's healthier than an adult meal and cheaper lol! $5.02
2:30 pm: Why did I wait until Friday to put this check in the bank? The line is stupid long and I right before I give up it's my turn! I fronted the money for t-shirts at my family reunion and I finally got the check back for it and that need to make its way back into my savings. 
3:45 pm: Made it back to work just in time for movies and to say goodbye to the kids. Today is my last day filling in and I have to admit, I'll miss them a bit. 
6:30 pm: Since it's my last day of freedom before the boy comes home. I spend a wild last night in Target  just walking around and head home. 
10:15 pm: I've got to get up early; the boy has to be picked up by 11 am and his camp is a 2 hour drive, I eat cookies for dinner and get right to sleep. 
Daily Total: $5.02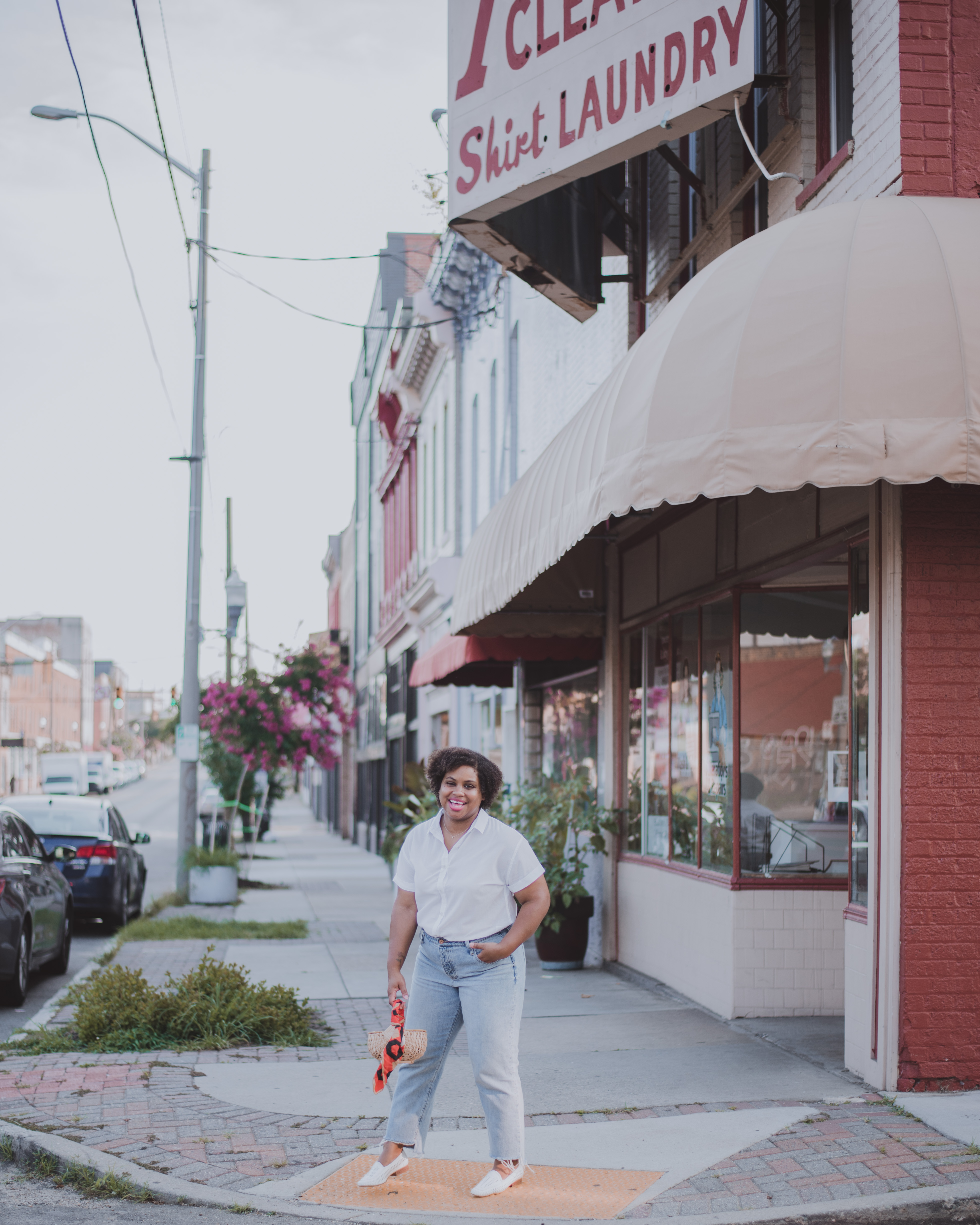 ---
Day Seven:
6:45 am: Up and getting ready for my 2 hour drive to pick up the boy and his friend from camp. I want to be on the road by 8 am and I have to stop to pick up my mom and nephew so I need to hurry. 
8:30 am: Running behind and finally about to hit the road. I stop for gas before we leave so I can drive straight there. The kids need to be picked up by 11:00 am and according to my GPS we will get there at 10:35 am; cutting it close! $20
10:30 am: I shaved 5 minutes off my trip and I'm finally at the boys camp! I'm so excited to see him but his reaction was of course lack luster lol! We spend the next 45 minutes getting him and his friend loaded in the car and give them time to say their last goodbyes. The boy is a bit sad to leave but I promise him he can come back next year. 
12:00 pm: Everyone is hungry so we stop at Hardees for lunch. The boy and his friend have been giving us the run down of camp since we picked them up and it seems like they had a ball. I order food for everyone and we find a table to sit eat. $33.72
1:15 pm: When were driving to drop the boy off I found a antique shop I wanted to pop into but by the time I got him settled it was closed, so my mother and I planned to stop after we picked him up. 
2:45 pm: Despite the lackluster exterior appearance, inside was was pretty amazing and we found so many treasures. The boy's friend had never been to an antique mall, so it was exciting to let him explore and listen to the boy and my nephew show him the ropes; they are antique mall regulars lol! I treated the boy, his friend, my nephew and my mother to one item a piece and we hit the road $39.54
4:00 pm: We have about an hour left in our trip back home and we need to make a pit stop for gas and a sugary drink for me, I'm getting sleepy and need to energy to make the rest of the trip. $23.57
5:30 pm: Finally made it back to Richmond, dropped off the boys friend at his grandparents house, my mom and nephew at her house and we are headed home. The boy is still giving me a camp play by play and I'm really happy he had such a good time!
7:00 pm: After the boy and I get all of his things back in the house, he takes a shower and goes to lay down. He's feeling a bit down and missing his new friends and to cheer him up I go buy him a pizza. $19
10:00 pm: It's been a long day and I can barely keep my eyes open. I go to check on the boy and he's already asleep so I go back in my room and hit the hay. 
Daily Total: $135.83
Weekly Total: $232.25
---
This was a very interesting post write. I'm big on keeping track of where my money goes; as you can see my budget is tight, but I ate out a few days during the week something I don't normally do since the boy was out of town. The money that was spent picking him and his friend up was money pulled from my savings account as I knew I would have to cover gas and food for the trip.
I hope you guys enjoyed this post and share with me your money diaries if you dare! 
XOXO
Shanna