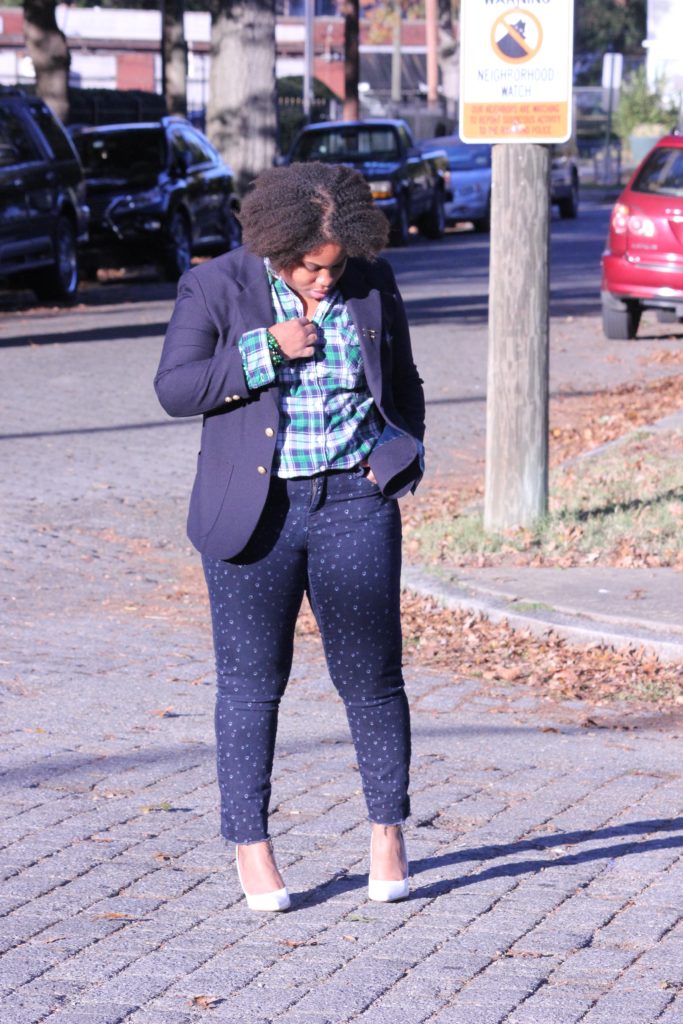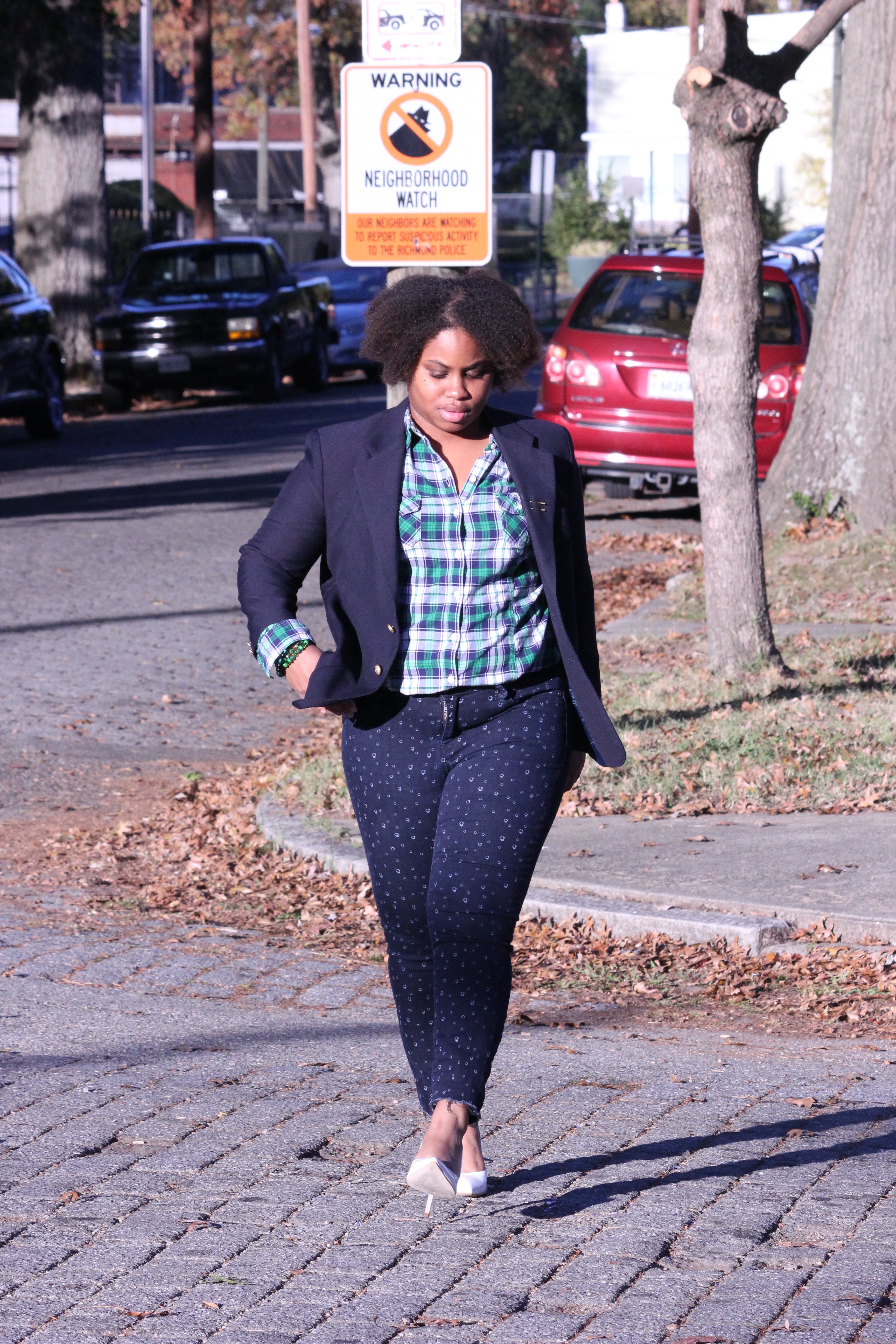 Shop Navy Blazers: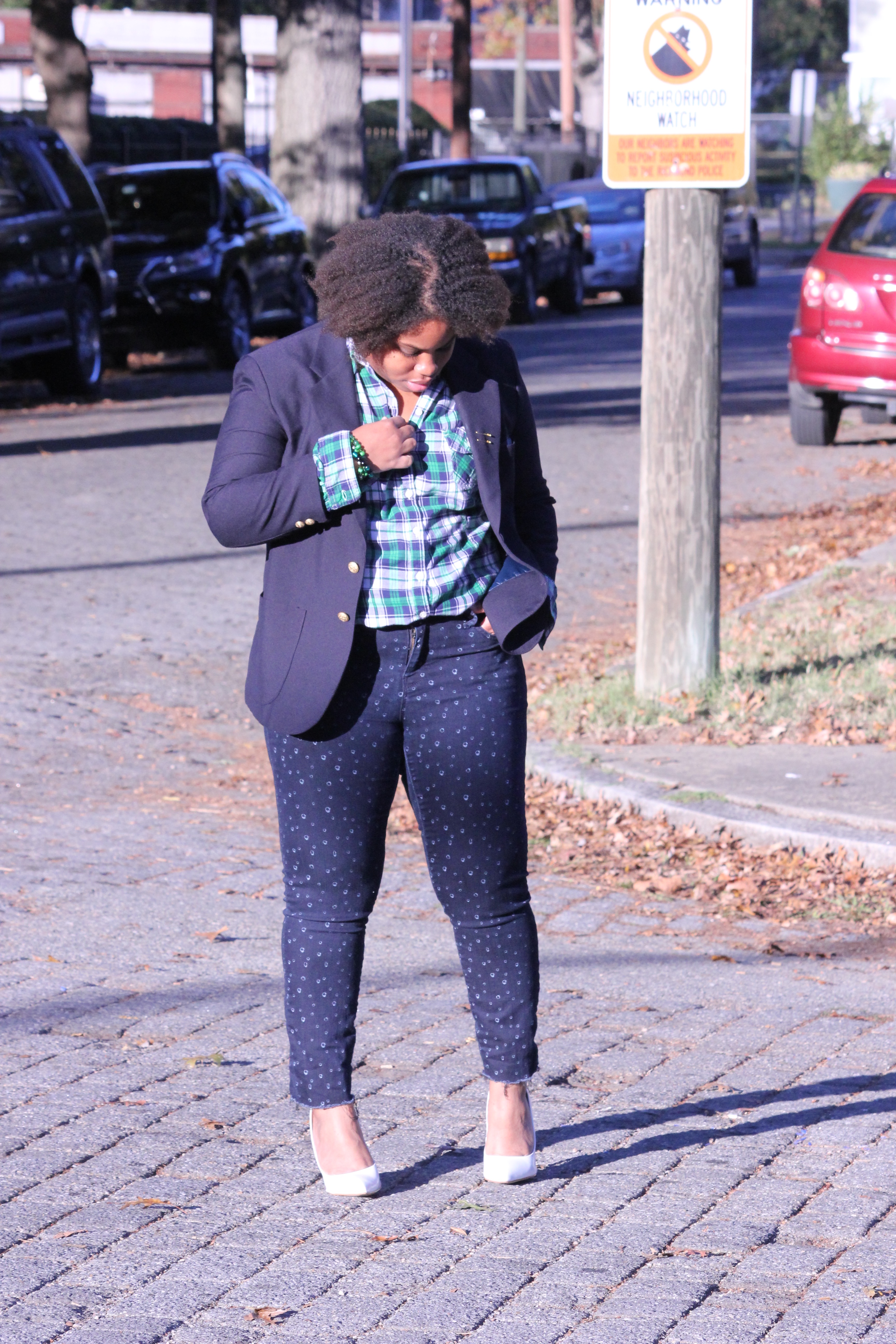 Shop Plaid Shirts: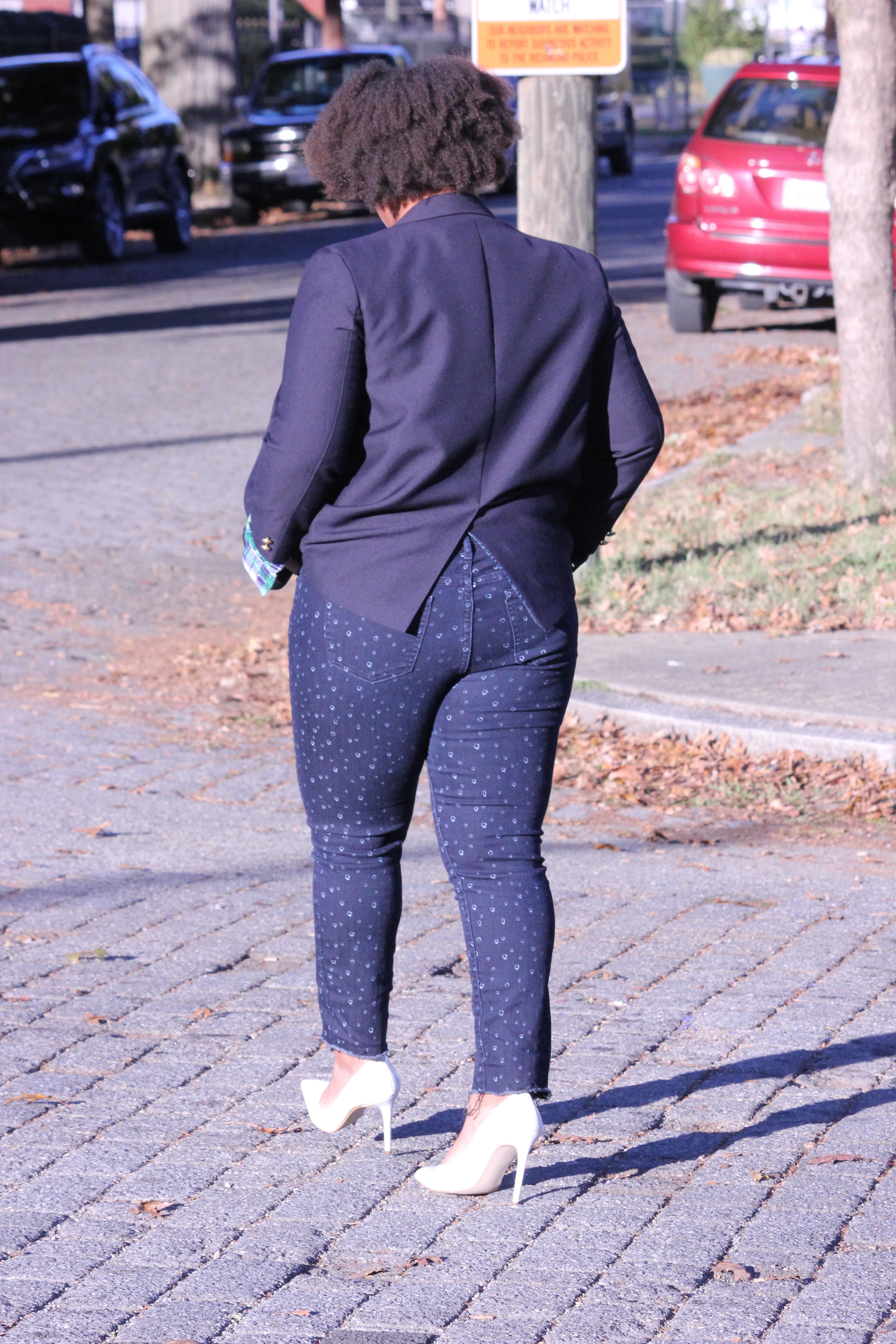 Shop Jeans: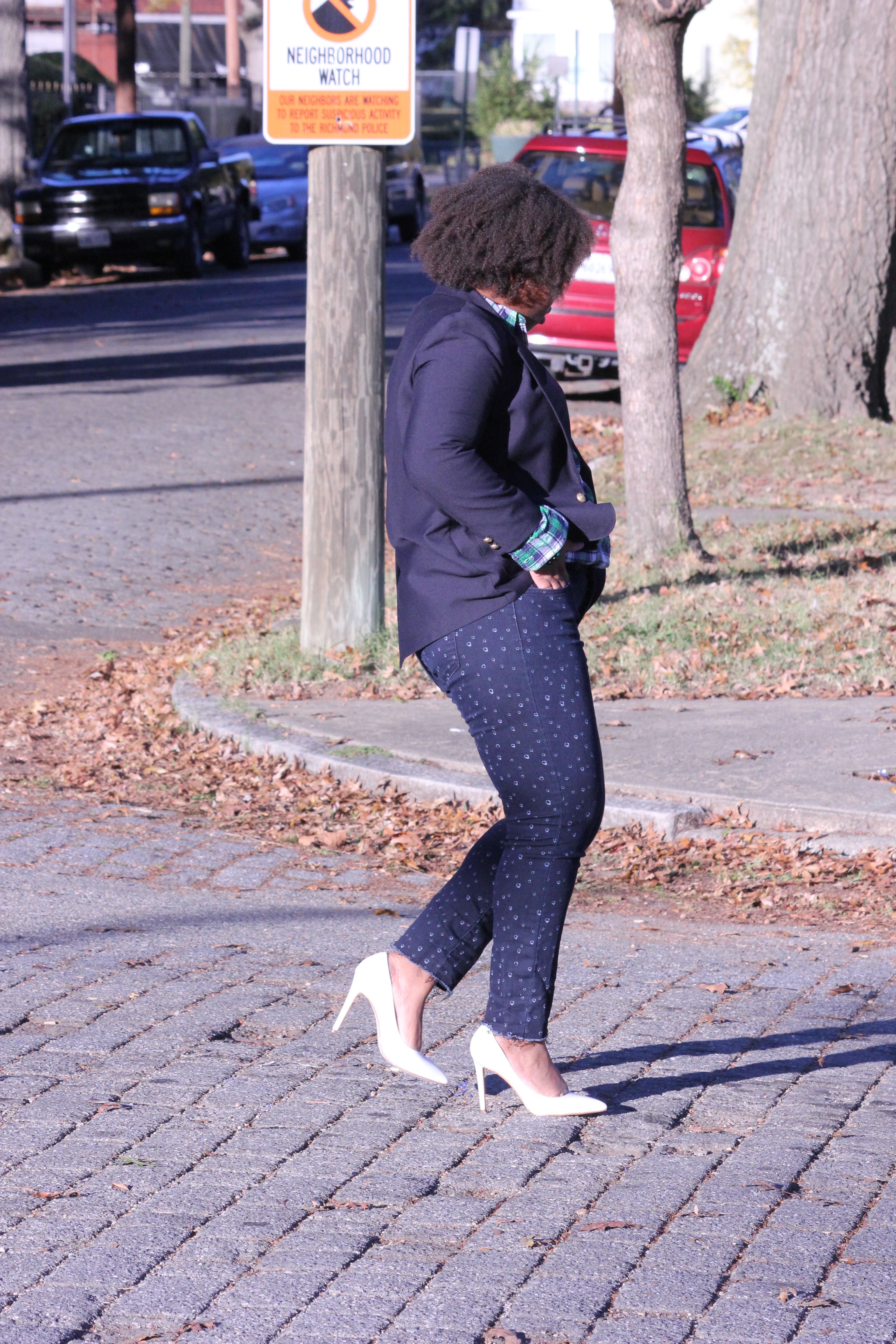 You know you're getting old when you spend thirty minutes looking for your car keys, call your man friend to come get you so he can take home to pick up the spare, only to find them sitting on the table in a room you just left. Since I've hit 29+5, my memory has been taking frequent vacations. I'm too young to be so forgetful! In the last three months, I have misplaced two debit cards, my keys three times and one other thing but I forgot what it is lol! I need to find a brain exercise to aid with my senior moments because it is getting out of hand.
On another note, mixing prints will never get old to me! And throw out the rules that say there's a certain way to mix them; mix 'em how you feel!! Dots and plaids, stripes and floral, leopard and gingham…just experiment and find a combo that works for you! Search Pintrest, your favorite bloggers (like me of course), and Instagram to get tons of inspo!
XOXO,
Shanna
P.S Any suggestions to aid with my "senior moments" are gladly welcomed and appreciated!
Jacket: vintage//Shirt: old navy (old)//Jeans: gap (old)// Shoes: steve madden
(outfit details in post)
Photos by KWoo10 Designs