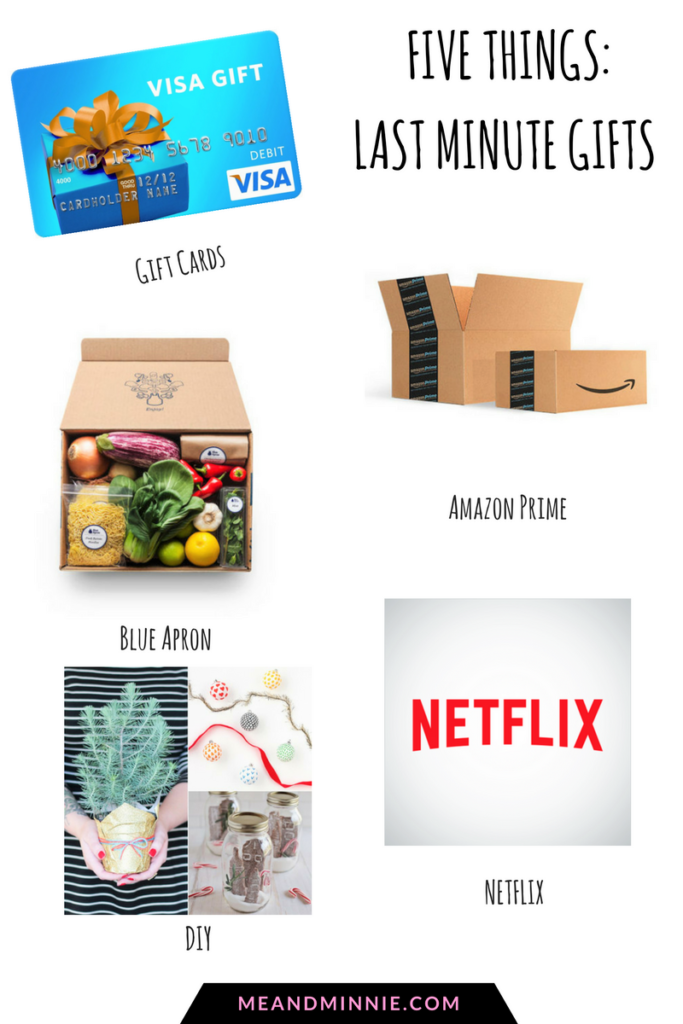 Happy Christmas Eve, Eve!
If you have waited until the last minute (like me lol) to finish your Christmas shopping, I'm giving you five gift ides that will make your friends or family think you didn't wait until today to get it!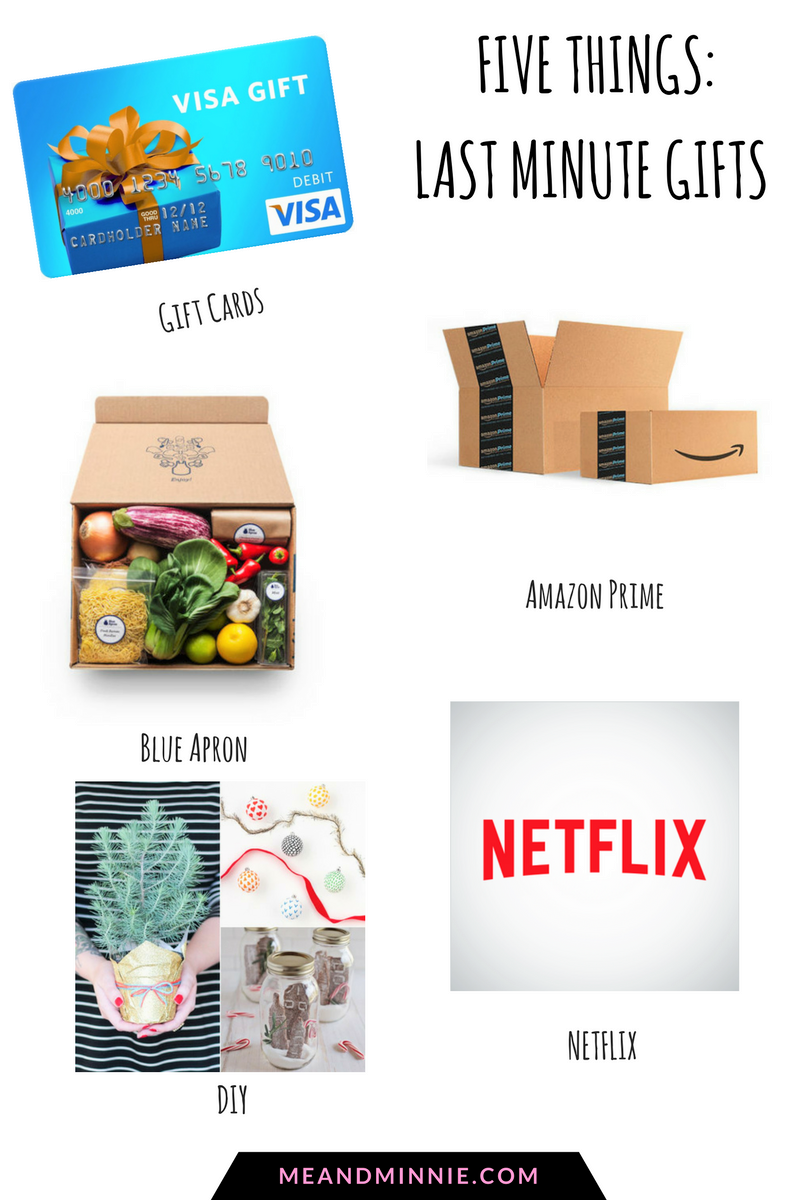 Gift Cards: I don't know about you, but I love a good gift card! Starbucks, Zara or a good ol' Visa Card will make a great gift. To make it personal place it in a nice gift card holder, add a hand written card and a bow!
Amazon Prime Subscription: I gifted this to my son last year and he loved it! With all the perks Amazon Prime has to offer; movies, books, games, it's like 10 gifts in one for a single price!
Blue Apron: If you want to get me a last minute gift, get me this! I've heard nothing but great things about this service and there is not better gift than the gift of food! Have it shipped directly to the person's house for an even more personal touch!
And to save you a bit of money, if you click the link, you get $40 off your first order! #notsponsored
Netflix: Who doesn't love a good Netflix and Chill moment?!? Why not gift someone a 6 or 12 month subscription??
DIY: When I was younger, my siblings and I would DIY gifts for my parents and each other. Its such a personal way to show the people in your life how much you care and its something they will treasure for years to come. Popsugar has 26 cool DIY gifts that you can make in no time flat!
Now you have some ideas, time to get to gifting!
XOXO,
Shanna