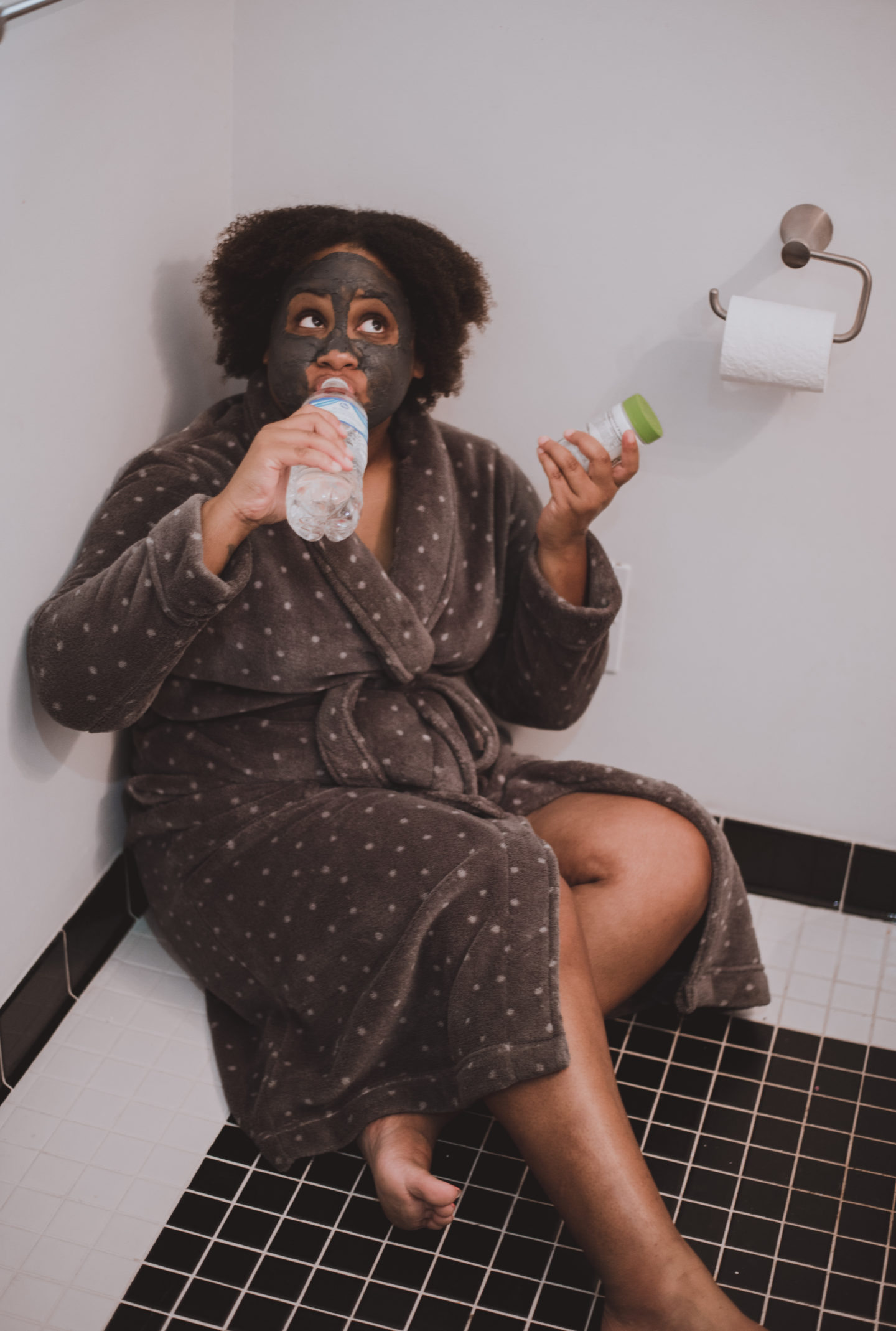 ---
Black don't crack. 
---
I live and die by that simple advice, forgoing any real effort to care for my skin because…read aforementioned quote. But as I stare at myself in the bathroom mirror counting pimples, I think I've been sold a dream. I'm terrible with my skin care regimen. To me washing my face is dousing it with water in the shower and the only time I'll give it a good scrub with a cleanser is when I remember or sweating from a workout. Now that I'm on the other side of 35, (gulp) and 40 is getting closer (bigger GULP), I've been told I need to treat my skin better. But where do I begin? One friend suggested I drink water and take vitamins. The other said I just need to eat right! One swears by using face masks and the other is a moisturizer junkie. And last one has an aesthetician and rolled her eyes when I asked if it was totally necessary! Any wonder why I've just stuck to the "black don't crack" argument? If my friends have left you just as confused as I am was, I'm giving you my top tips; totally researched of course, that will help you care for your skin in your 30's!
Drink plenty of water. Apparently your skin is a organ; why didn't y'all tell me and needs water, lots of it! Buzzfeed did a video series challenging women to drink 8 glasses of water a day for 30 days and among the other physical changes; slight weight loss, sleeping better and increased energy, one participant featured had a change in her skin that haters would say was photoshopped! It was brighter, looked super hydrated and had a spring in it! Check this article about the benefits of water in helping you gain a glowing complexion! 
Cleanse your face..and not just with water. This should have been a no brainer but just like you wash your body, your face should be included but don't use the same soap because that's gross! It removes dirt from the day, oils and unclogs pores. An article I read stated that during the day your face comes is continually covered in bacteria and pollutants, dead skin and viruses; yipes sounds like a horror story, and cleaning it daily washes that mess all away. The market is flooded with cleansers but I've linked to a few to help you cut through fray!  
Moisturizer. If water is hydration for the inside, moisturizers are hydration for the outside and after a quick Google search, you're suppose to do this daily and in some cases experts say nightly. It's suppose to increase skin tone and texture, hold moisture (moisture…moisturizer get it) and acts as a barrier from the elements. There are plenty of moisturizer's on the market, but I've linked to a few I've heard work wonders!
Masking. I've always wanted to try masking but could never pull the trigger as I browse the Target beauty aisle. Partly because that section is overwhelming, partly because I was a masking skeptic. But here I sit, a convert after using Vivi Per Lei Magnetic Deep Hydration Mask.  Have to admit I was a bit scared, this mask is a black clay and took a tiny bit of force to stir before application but despite it being thick it went on very easily. The directions say you're suppose to let the mask dry on the face for 10 minutes and so soon as I heard my timer ding, I went to peel use a magnet to take it off; yes a magnet as this mask is charcoal causing it to be magnetic and I honestly didn't think this would work but it did; see my look of disbelief below lol! After taking everything off, my face was left incredibly soft and with a glow I only thought was possible with an Instagram filter! My face felt super hydrated and it was a bit springy to the touch. I really loved how this mask made my skin feel and look after just one application! For best results, you should use this once a week and I will and keep you updated on the progress via my Instagram!  
---
Start with a freshly washed face

Give the mask a stir

Apply mask to face

Use magnet to remove mask

Holy shit it works!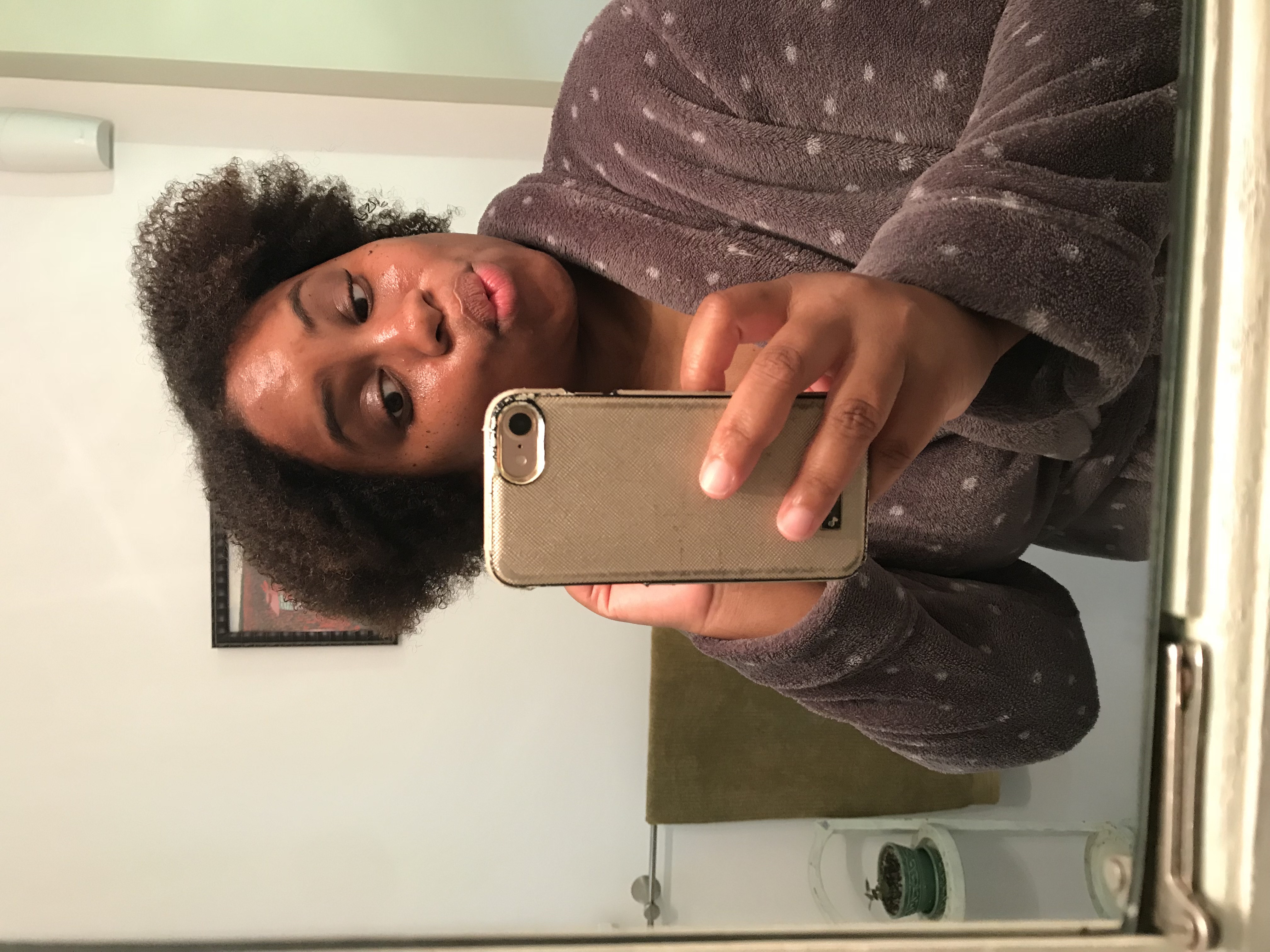 ---
Ask the professionals. You know how some people go to a personal trainer for a few weeks to get on the right track and then go at it alone….yeah I don't either but there are some people out there who really do and going to esthetician is the same thing! They will take a good assessment of your skin and get you on the right track with what lotion and potions will work best for you.   
So there you have it folks, the best five tips I've found to care for your skin in your 30's! Let me know if you actually follow any of these tips already or want to give them a try. And if you think I left something out, let me know in the comments below! 
XOXO,
Shanna 
This post is in partnership with  Vivo Per Lei. All opinions are my own. Thank you for supporting brands that support me and Minnie!