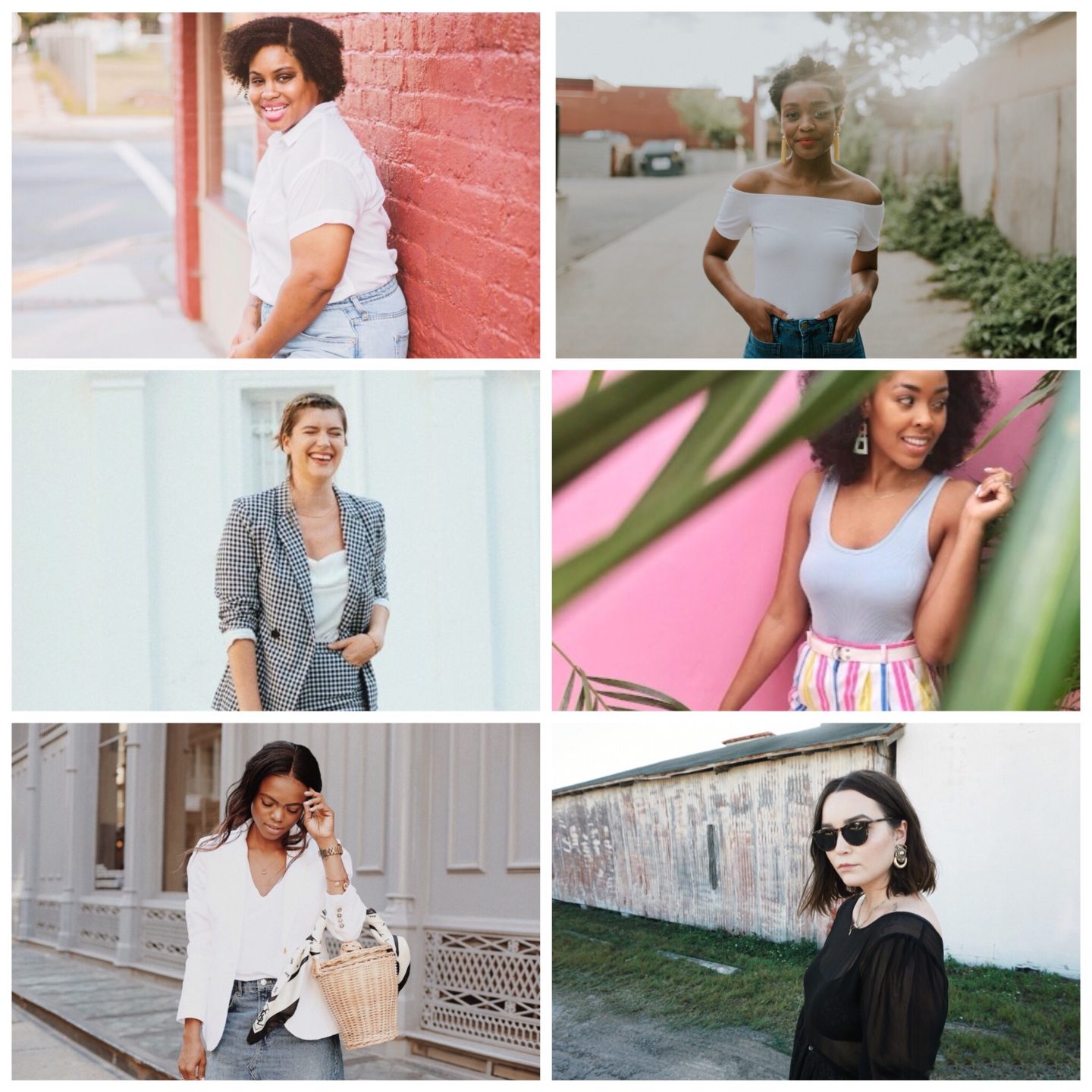 I enjoy reading those "best bloggers" list from time to time. I get to discover new bloggers that may have not been on my radar and find new inspo. But these list always seem to feature blogger that have 10k, 20k, 100k followers and it always makes me go, "I follow some dope bloggers that are killing the game with just 2k", so today I'm sharing some if them with you!
---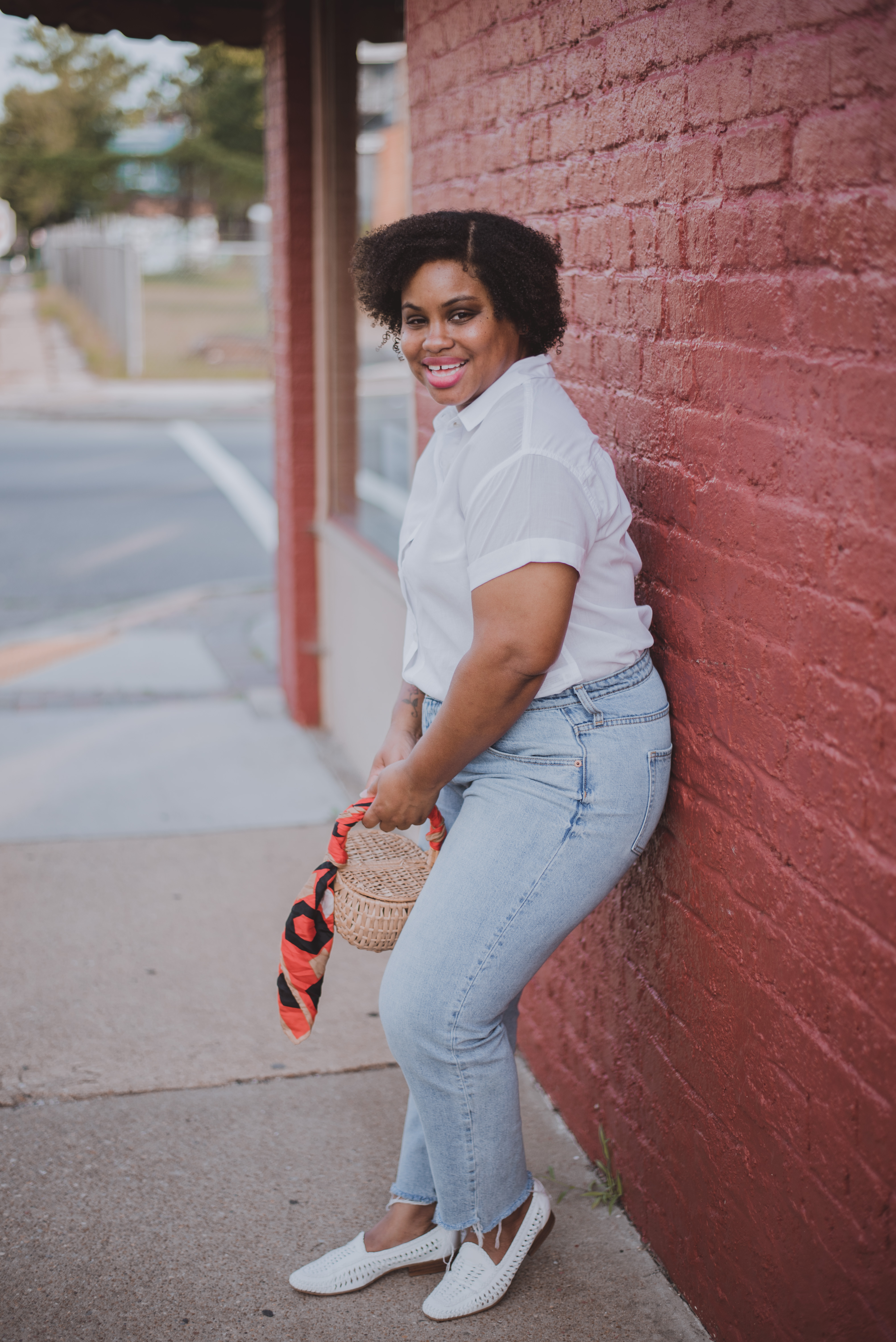 Shanna Battle of me and Minnie. I know you didn't think I was going to do a "best" list and not include myself lol! For any new folks here my blog is a mix of my personal style and some lifestyle bits sprinkled in! I'm also a regular style contributor for a local morning talk show based in Richmond! I'm an avid thrifter and share how to achieve style on a budget, a shoestring one. My feed is mix of my style, my city with a sprinkle of my friends and family. I don't IG story a lot, but when I do, I've been told I can be quite funny lol! Over the next few months, my feed and blog will making a major change; you can read about that here and I'm really excited about it! 
---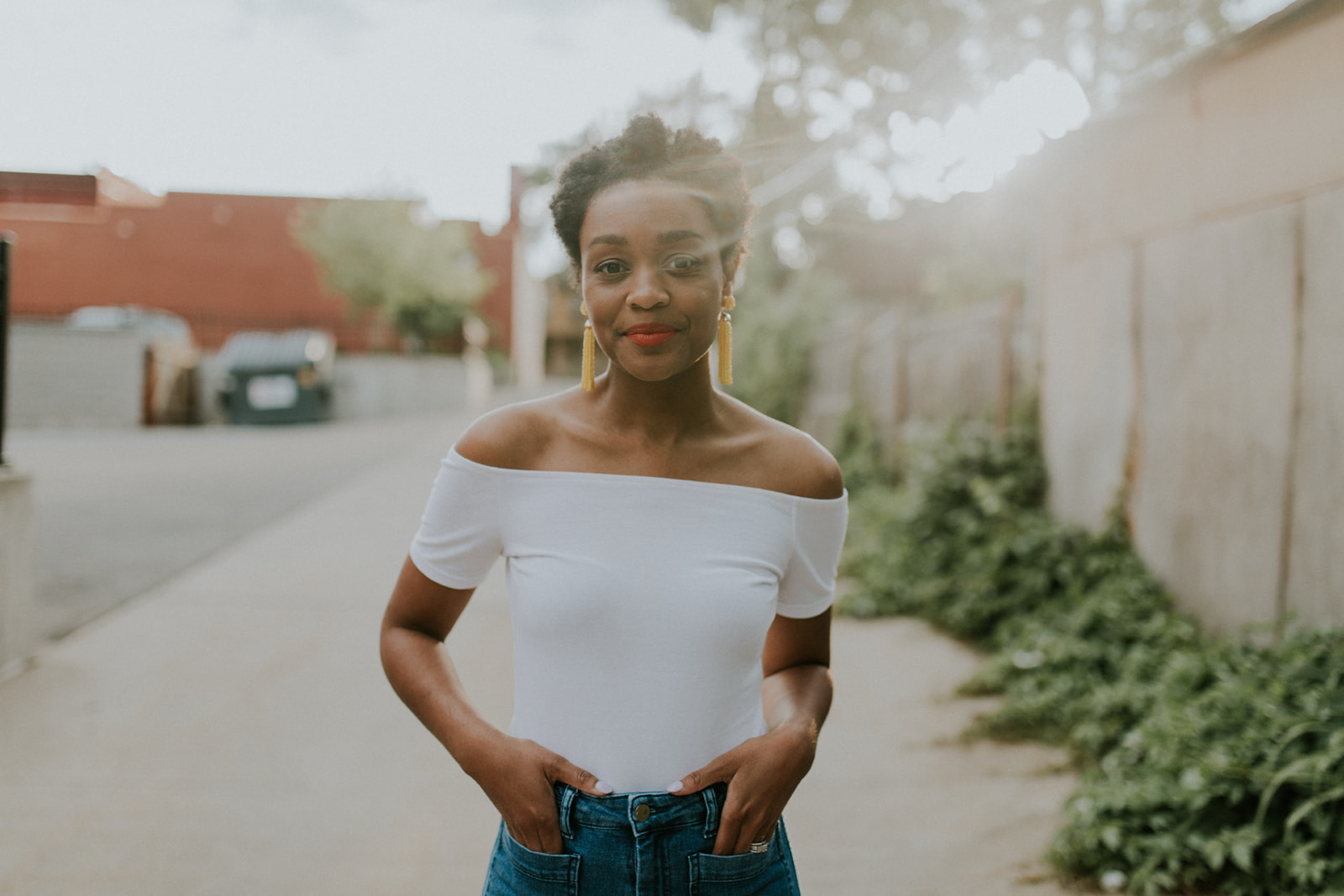 ---
Kherington McFarland of Currently Kherington. I discovered her via the Majoring in Motherhood Instagram page when she was featured for doing a TJ Maxx Takeover! Her blog is a mix of her style + her cute little mini BQ, family and her digital consulting business and that mix carry's right over to her IG feed! Kherington style's is a mix of street and business casual with touches of whimsy that only works on her; I know, I tried. She talks real 'ish on her IG stories about #momlife and even though I'm out of the toddler phase, I can recall everything my son tried at that age lol! She also gets real about juggling motherhood, being a wife, growing her business and trying to keep a part of herself; if you're a mom you understand what I mean by that.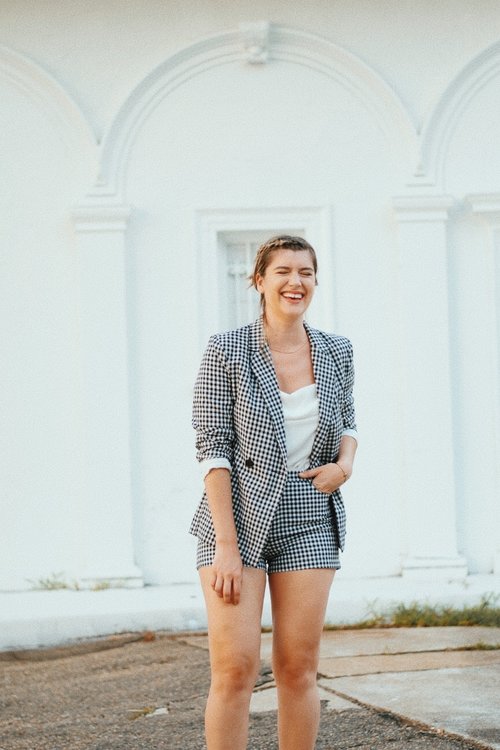 ---
Zumreta of Bloom With Zum. I'm not sure when I started following her but I went thru her entire feed once I did to play catch up! I had the chance to meet this beauty in person as she helped out with not one, but two of style segments I hosted earlier this year. Zum's feed is a mix of her laid back Cali cool style and her family; she's a new auntie ya'll! Her blog is a mix of style, beauty and candid conversations about dealing with mental health, body image and her life as a refugee, she's an immigrant from Bosnia. Loki, her pup steals the show on her IG stories and her Bachelorette recaps have me in stitches!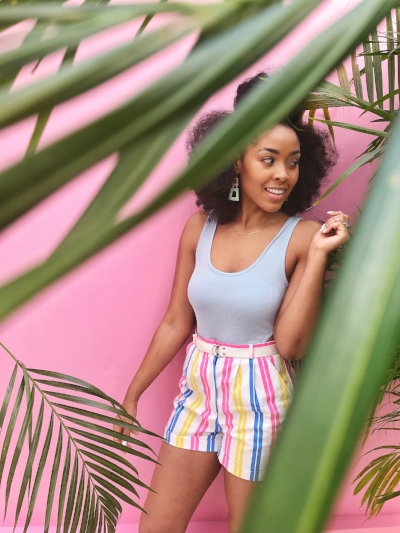 ---
Tay Jenee of Tay Jenne. I first started following this major #haircrush a few months ago after a scroll through my Instagram explore feed. Her IG feed has been giving me serious FOMO lately; she just got back from a trip to Antigua and her hair gives me life! She is a fellow thrifter and her blog gives super simple tips on how to score an amazing look for less! What's even better, she gives the most amazing tips on how to care for natural on the cheap and if you're natural, you know how much money you can spend on products! She such hair goals that she one of three ladies that will be working with Luster's Pink as their new ambassadors!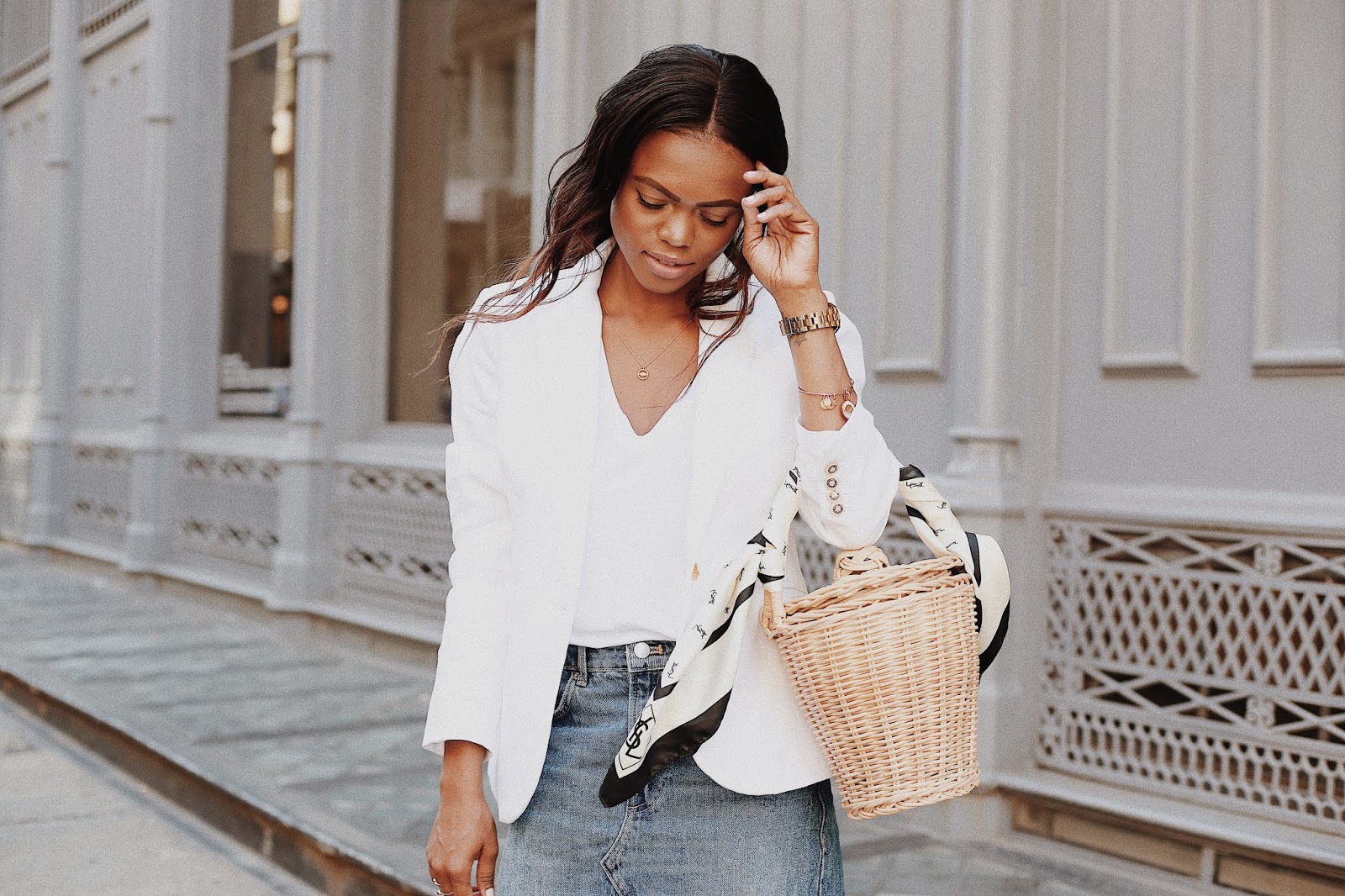 ---
Rose Lizard of Dadou Chic. I started following this island native after seeing her constantly on another of my fave blogger's IG stories. This girls does it all, blogger, photographer, silk cami maker and still manages to hold down a full time job! Her style is a mix of her island roots and very classic NYC uptown girl. Rose's feed is a mix of #vacavibes; this summer she's been to Tulum and recently got back from Cuba and this everyday effortless chic style that I will be recreating! Her blog is a ode to all of her travels and serves as the best travel guide giving you all the deets on where she stays, eats and parties! Her IG stories always starts with a "Wakey, Wakey, Upper East Siders" and she takes us through her day as she goes to work, looking for avacados and those damn coconut crisps lol!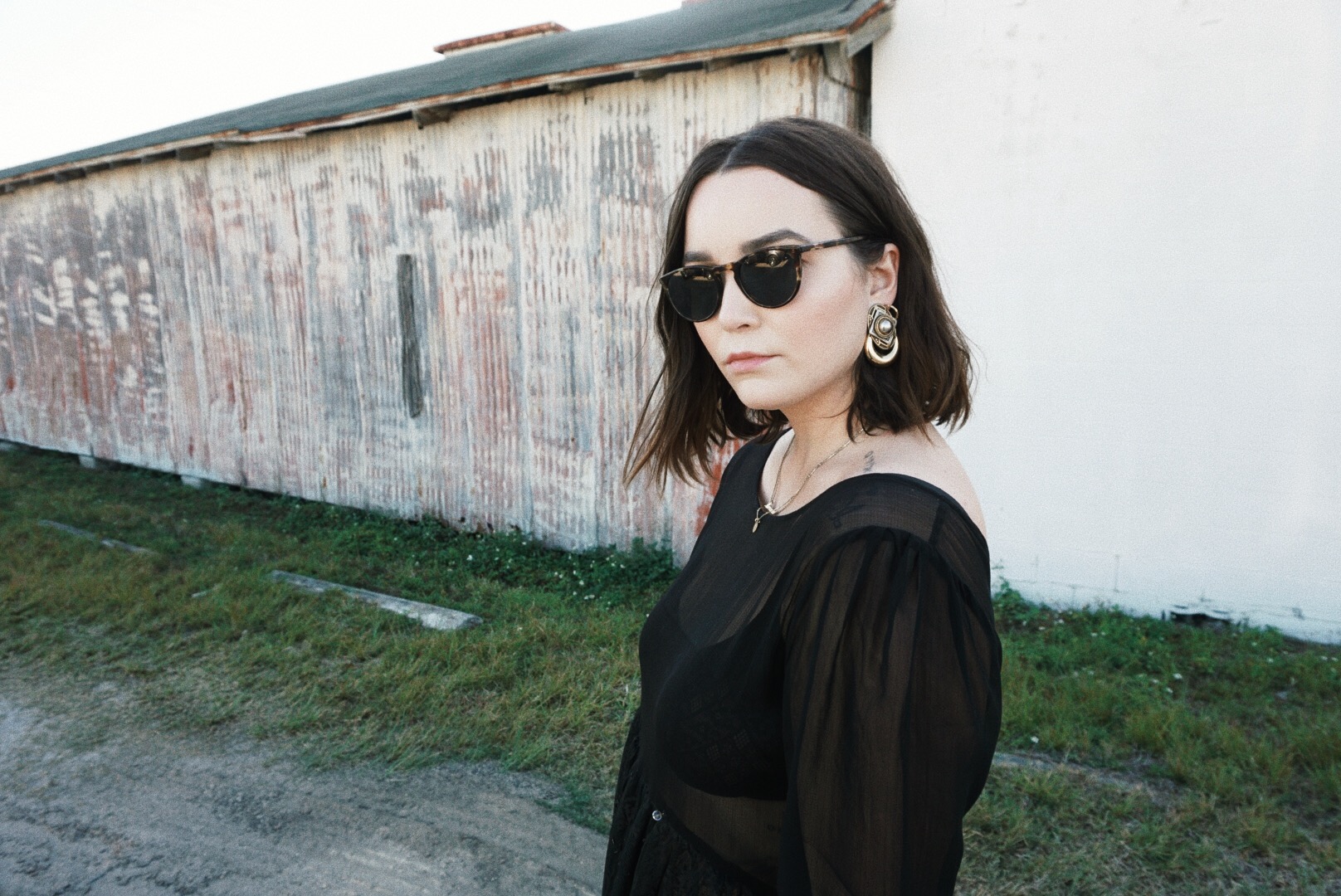 ---
Mercedes Grainger of Mercedes Richelle. Another blogger I found via my explore feed, another feed I stalked from the beginning lol! She's another fellow thrifter and finds the most AMAZING things that makes me question my skills! Her IG feed is filled with all of her thrift store treasures styled perfectly; I mean she's a stylist so she has an eye for it and her style is very elevated laid back cool; I swear she makes a blazer look polished and casual at the same time. I live for her IG stories that feature her adorable mini dancing queen Lilla! She's insanely cute and her personality is on 1000 lol! 
So there you have it, the blogger I'm loving that have under 5k followers! Give these ladies a follow, you won't be disappointed!
XOXO,
Shanna
Shanna's photos by Sandy Swagger Jones
Photos by ladies featured can be found on their respective sites