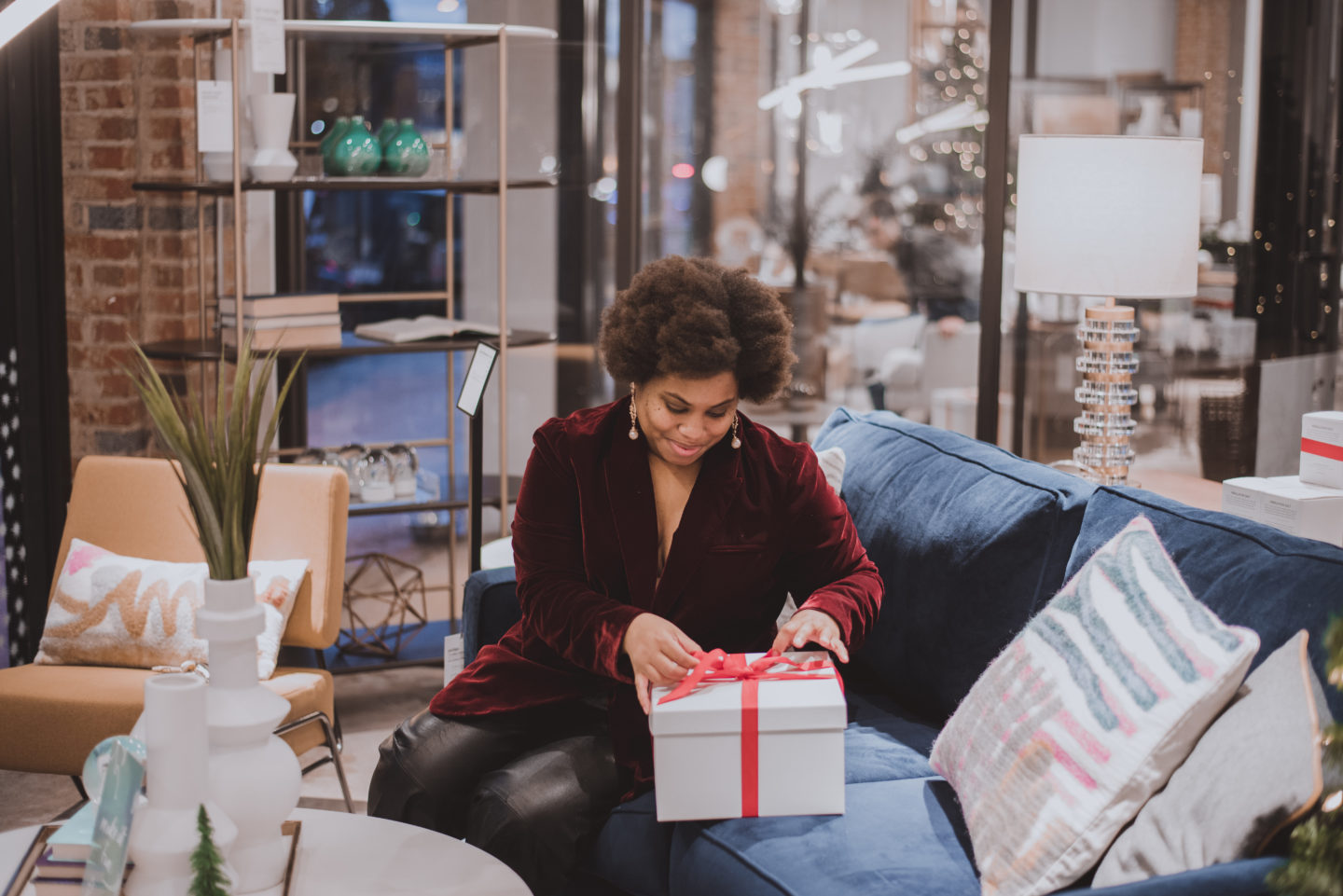 It's T-minus NINE DAYS until Christmas and crunch time has officially started!
I'm assuming you're here on my little slice of the internet because like me you've waited until the last minute to shop and a case of procrastination panic has set in BUT fear not my friend because I have a list of special gift ideas for everyone on your list. What makes this list so special you ask….all the gifts are from shops that are local to RVA and located in one place; Stony Point Fashion Park!
Stony Point Fashion Park has become unofficially the official spot for local RVA makers! Mixed in with big box retailers, you can find everything from clothing stores to pet shops and handmade good all by people who live right in our community! By shopping local you're not only supporting the business owner, (who by the way does a little gig), you're supporting the RVA community so it's a win all the way around!
Now onto the Gift Guide!
---
For MOM: Robyn Parsons Collection
Featured Items:
Lavender Body Butter & Scrub: $45
Ultra Rich Moisturizing Body Cream: $47.50
Anti-Aging Day Cream: $45
Anti Wrinkle Serum: $65
---
For DAD: MediaNoche
Featured Items:
Buttery, Leather Handmade DOPP Kits: $88
Vintage Outside Pint Glasses: $18
CapWorks Coasters: $14
Wolfgang Beard Company: $12
---
For the KIDDOS: Thingamajig & Doohickey
Featured Item:
60 Minute Experience: $15 per person
---
For FIDO: Fido Park Avenue Dog Boutique
Featured Item: Earth Animal No-hide Dog Chews
No Hide Dog Bone: $5.99 or $10.00 (depending on size)
---
And while you're out there shopping for everyone else, be sure to pop into the rest of the local shops to pick a few gifts for yourself….I mean grandma and grandpa! A few shops are offering a discount toward your purchase, so you really have no good reason not to grab a thing or two; you know for gramps and granny (wink, wink).
Use the the code word "Boss Babe RVA" to receive the discount!
* AR Workshop ($10 off a workshop)
* Iconic 7 (25% off $125)
* Very Ashley (20% off your purchase)
* Luxe Lashes (20% off lash services)
Starting Friday December 20th, Stony Point Fashion Park will be extending their hours to give us procrastinators more time to shop & offering FREE gift wrapping!
| | |
| --- | --- |
| 12/20: 9AM to 9PM | 12/21: 8AM to 9PM |
| 12/22: 9AM to 9PM | 12/23: 9AM to 9PM |
| 12/24: 9AM to 6PM | MERRY CHRISTMAS! |
And if all of this was not enough; shopping local to support the city we love, more time to shop and FREE gift wrapping, Stony Point has a ton of events to get the entire family in the holiday spirit! Take a carriage ride, let the kiddos take a picture with Santa or enjoy some milk and cookies with him and do all this as you listen to the sounds of carolers strolling around!
Now that you're armed with all the tools you need to get everyone marked off your list, stop reading this post and get out there and shop! I'll meet you out there!
XOXO,
Shanna